Intel's Core i7 chips took the desktop performance crown from Core 2 Quad back in November '08 and, most likely, will keep it through 2009.

Entry to the Core i7 PC club requires the purchase of one of a triumvirate of chips, ranging from £240 to £800, and a motherboard based on the only supporting chipset currently available, X58, which starts at a not-so-tasty £160.

Intel will dilute the Core i7 brand with the introduction of cheaper chips and mainboards later on this year, and the chips currently goes by the code-name of Lynnfield. Interfacing with the chipset via DMI instead of QPI and based on a dual-channel memory-controller architecture, the likely-to-be-named Core i5 will need a new supporting core-logic.

And here it is, courtesy of Jetway and Biostar.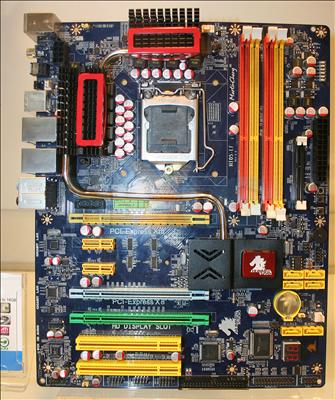 The Intel P55 (Ibex Peak) chipset will provide support for the LGA1156 chips, and you can think of it as a cut-down X58 in most respects.

Vendors are likely to ship boards with two PCIe x16 slots that operate at x8 when in dual-card mode. Support for both CrossFire and SLI should remain intact, of course.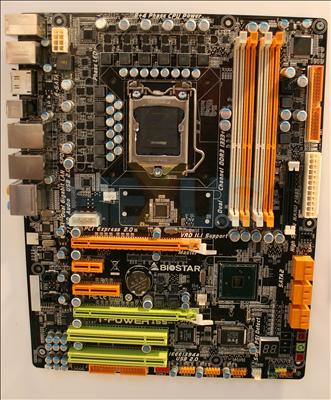 What we hope to see are chips costing <£150 and boards etailing for <£100. Combine that with the steadily-dropping price of DDR3 memory, and Core i5 systems should start cropping up at £599 for a base unit.

Expectations are that the new platform won't ship until Q3 2009, however. Saving up your pennies in expectation? Let us know.