Seeing as ASUS' duo of promo shots managed to intrigue a number of readers, it was only fair for Team HEXUS to grab a couple more first-hand shots from CeBIT '09.
The good news is we've plenty of images to whet the appetite, the bad news is that CeBIT doesn't officially start until tomorrow - and ASUS' cordoned-off stand isn't welcoming questions at this early stage.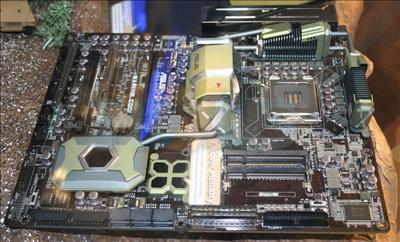 A few observations - we can confirm the board is making use of Intel's Socket LGA 775, so this isn't a high-end Core i7 platform.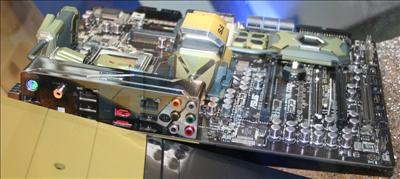 Marine Cool's I/O plate offers nothing out of the ordinary, but it sure is purdy.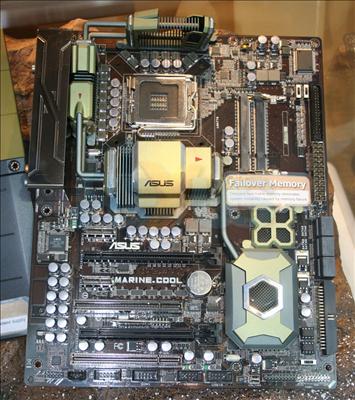 There's no shortage of boards at ASUS' booth - but this one warrants its own individual stand, it's far and away the sexiest of the lot.
Trouble is, we still can't make sense of it - and resident mobo expert Tarinder Sandhu reckons someone at ASUS simply went scuba diving and suddenly had a brain wave. ASUS with too much time on its hands, perhaps?