Asus ROG has been boasting on its Facebook page about "another huge milestone," being passed by PC systems based upon its ROG Crosshair VIII Impact motherboard. The milestone in question has 6GHz chiselled into it twice; 6GHz CPU speed, and 6GHz memory speed.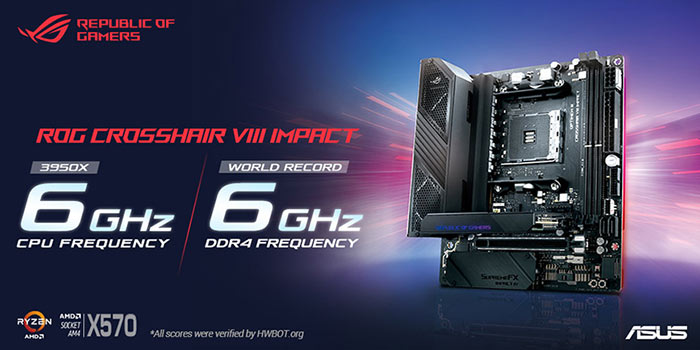 Perhaps slightly misleadingly the social media post says that overclockers achieved "6GHz on the AMD Ryzen 3950X, while simultaneously holding the DDR4 world record for a 6GHz + memory speed" - which doesn't mean this system was actually running a CPU and memory that fast concurrently. In fact the two record breaking feats were achieved by two different OC experts on two different systems, as you will see below.
The 6GHz barrier using a Ryzen 9 3950X CPU was broken by Korea's SafeDisk using a system based around a ROG Crosshair VIII Impact motherboard. As you might expect, the system was LN2 cooled. The precise CPU speed achieved and verified by HWBot was 6,003.55MHz. SafeDisk's test system was fitted with 16GB of G.Skill RAM, and a GeForce GT710 (stock).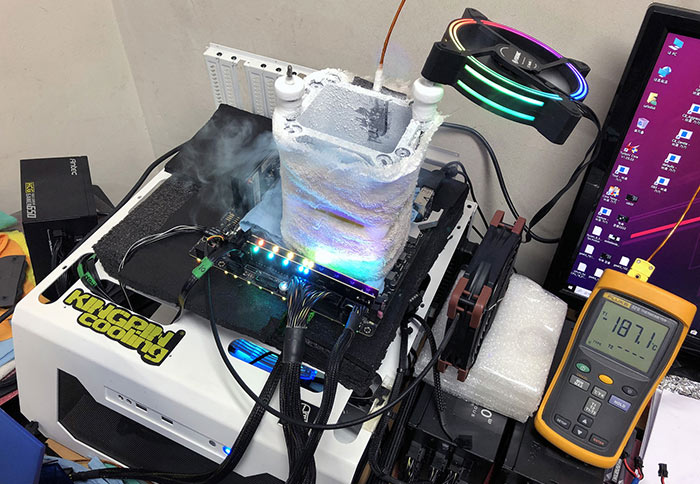 Unfortunately for Asus / SafeDisk this particular record has recently been broken by TSAIK from Taiwan using an MEG X570 Godlike motherboard (and who achieved 6,041.56MHz).
As a reminder, the base clock speed of the AMD Ryzen 9 3950X CPU is 3.5GHz, with a maximum boosted clock speed of 4.7GHz.
Moving onto Asus's RAM speeds milestone claim, we can see Greek overclocker OGS is currently at pole position in the HWBot rankings for DDR4 speedswith his achievement of 6,054.4MHz. Crucial Ballistix Elite DIMMs were used for this record breaking achievement on an Asus ROG Crosshair VIII Impact motherboard. However, the AMD CPU used for this achievement was the humble AMD Ryzen 5 3600X running at stock clocks.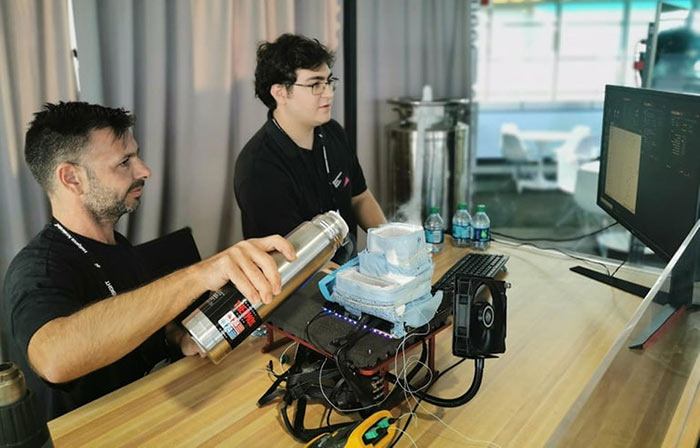 HEXUS previously reported upon G.Skill Trident Z Royal DDR4 memory breaking the 6GHz barrier. Back in September Toppc from Taiwan ran this RAM at DDR4 6016.8MHz. Toppc used a system based around an Intel Core i9-9900K ES CPU and MSI MPG Z390I Gaming Edge AC (MS-7C04) motherboard for his OC feat.