Intel's next-generation microarchitecture, currently known by the codename Nehalem, is due for public consumption later on this year.

The CPU giant has been engaging in a carefully-orchestrated release of technical tidbits, to keep the interest levels high, and, as such, was showcasing a number of Nehalem-supporting boards at its own stand at COMPUTEX 2008.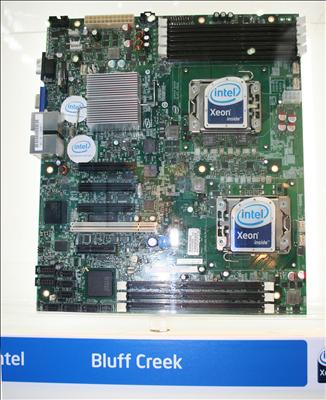 Intel's very own effort, Bluff Creek, utilises the Xeon Nehalem's flexible-channel memory-controller by having a total of seven DIMM slots.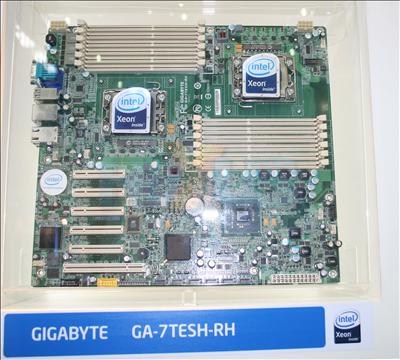 Of the many others on display, the Gigabyte GA-7TESH-RH looked good, packing in a 2P solution with 12 DIMM slots and decent board layout.

It's strange to see Intel publicly showing motherboards supporting a processor that's still many months off, but there you go.

Incidentally, the same stand was chock-full of X58 chipset-based boards, too, and they support the desktop version of the Nehalem architecture.

Talk about letting the cat prematurely out of the bag, eh?