In 2018 AMD started to offer free boot kits for those that had bought a Ryzen 2000 Series processor but were having difficulty getting the updated system to boot. Now, Guru3D reports that this same service is being for Ryzen 3000 Series customers.
A likely scenario where you might need a free boot kits from AMD is as follows:
You have a previous generation motherboard such as an AMD 400 Series motherboards (X470/B450).
Your motherboard BIOS isn't up to date (with a July 2019 BIOS update providing Ryzen 3000 Series support).
You have already sold your previous generation Ryzen processor and bought a shiny new Ryzen 3000 desktop processor.
As AMD notes in its PA-100 support FAQ, it is best to use your previous gen AMD processor to perform the BIOS update, enabling new processor support, new features, and better performance - before you dispose of it.
AMD offers the free boot kit as a last resort line of help to customers. Before sending off for a boot kit it would prefer that you try the following workarounds:
Get the motherboard retailer to update your BIOS to the latest version
Instigate an RMA exchange with the motherboard manufacturer, asking for a compatible motherboard
Some motherboards support 'USB BIOS Flashback,' which allows for BIOS updates from a flash drive - even when there is no CPU installed on the board.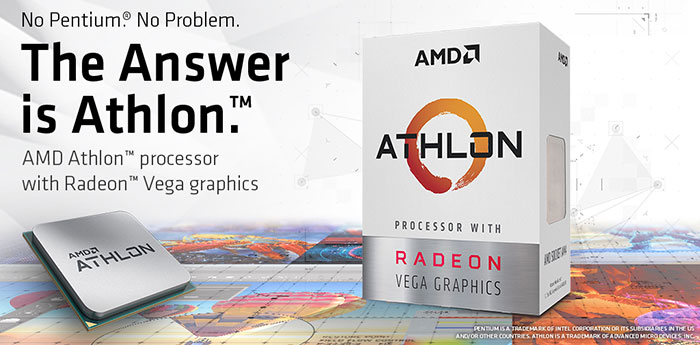 If all else fails you can request the free 'Short Term Processor Loan Boot Kit'. After filling in the RMA form on AMD's site - and attaching a picture of your Ryzen 3000 processor and Socket AM4 400 Series motherboard receipts, plus images which clearly show the model numbers and unique serial numbers - you can make your request.
After your request is approved, AMD will send out an Athlon 200GE processor and thermal solution with pre-paid return shipping. The processor must be returned within 10 business days. However, "it is not necessary to return the provided thermal solution," says AMD.