The likes of Asus, Gigabyte and MSI showed off their upcoming AMD X570 motherboard products at Computex this May/June. HEXUS wrote a summary article about the product splurge, and you can read more in the respective official Asus, Gigabyte and MSI news releases / blogs.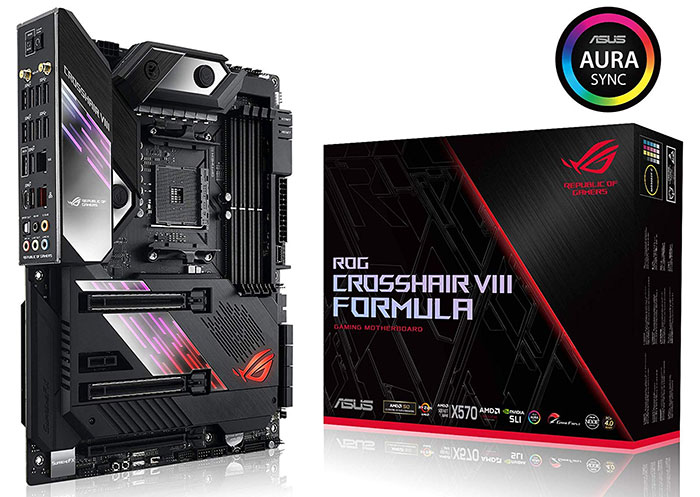 As AMD launches its third gen Ryzen processors on 7th July we are expecting a flurry of X570 motherboards to be available on the same day to offer the best support and platform enhancements for the Ryzen 3000 series from day 1. The headlining enhancement available on X570 with a 3rd gen Ryzen is PCIe 4.0 connectivity for the M.2 slots, and PCIe x16 slot for graphics cards. Overall, at Computex we got some nice levels of detail and feature highlights about lots of upcoming X570 motherboards. However, there were some words of warning heard about pricing for these desirable top-end chipset next gen PC components.
The Asus ROG Crosshair VIII Formula X570 is "the flagship of the X570 fleet, primed to be fitted into premium systems with custom liquid-cooling loops and push Ryzen to its limits," and now it has been listed on Amazon UK. The retailer link doesn't contain much in the way of information, just the basics but it shares a couple of important details. Firstly, it confirms that, while you can pre-order the board today, it will be released on 7th July. Secondly, we see that Amazon is selling it at £674.89… The price is covered by Amazon's Pre-order Price Guarantee but we definitely hope that come 7/7 the price won't be so astronomical.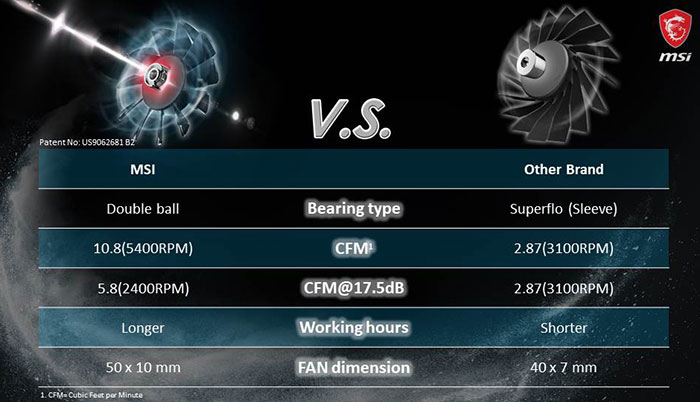 As mentioned in the intro, MSI already provided a nice summary of what to expect from it with regard to X570 motherboards on 7/7. Meanwhile on Twitter it has been teasing certain details of these boards. MSI Gaming has shared an animation about the patented propeller blade fan used in the Frozr solution over the chipset. You can read more about this feature here. In other Tweets, MSI UK is giving away an X570 ACE motherboard - guess the price to win…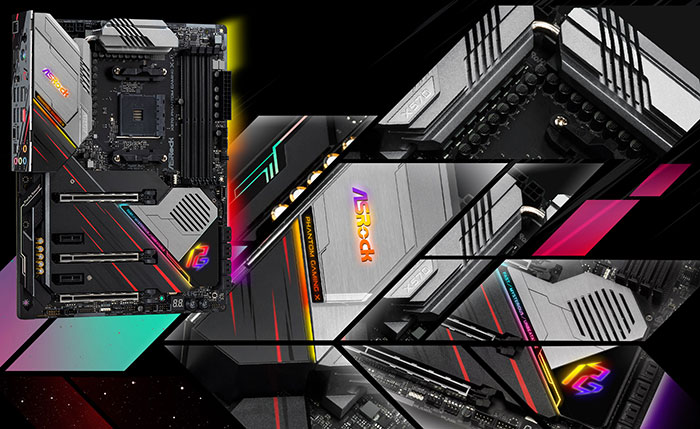 Last but not least in this X570 motherboard news roundup article today, ASRock has officially launched its X570 Series motherboards. Though these boards are only hours away from release, the ASRock news article / blog / PR release is probably thinner on details than the similar releases we saw at Computex. In brief, ASRock will be offering 10 new motherboard models based around X570 and you will find boards among the usual lines such as the Taichi and Phantom Gaming with ASRock standard frills such as Polychrome SYNC, Steel Slot design, Dr. MOS and so-on.