Asus is showcasing a head-turning future motherboard concept dubbed the Prime Utopia. This foundational PC component has been reimagined for improved cooling, flexibility, modular I/O, and even an on-board OLED dashboard.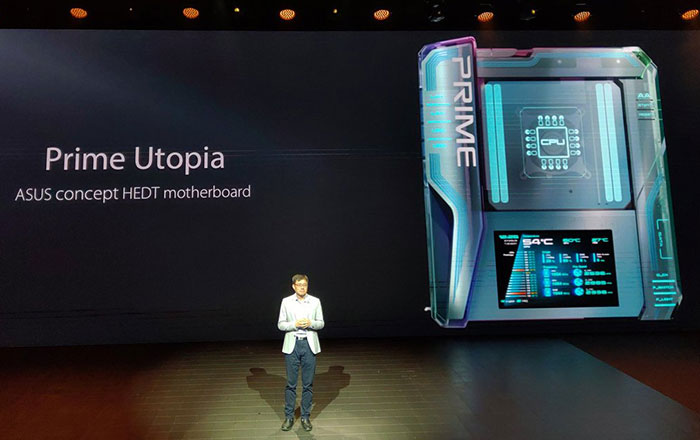 In a blog post about the design concept, Asus says that it is getting away from traditional layouts which "put everything on one side of the system," with its revamped design. For example graphics cards will be relocated from the main chamber to a dedicated section for superior cooling and access. Adjustments in the design have been made to reduce the ambient temperature for CPUs. Furthermore, the location for PCIe SSDs, at the front face, enables "insanely fast SSD RAID arrays with ample cooling and easy accessibility," according to Asus. Attention has also been put into versatile flexible I/O blocks that allow users to customise their own PCI Express connected peripheral connectors or even hot swap them as needed.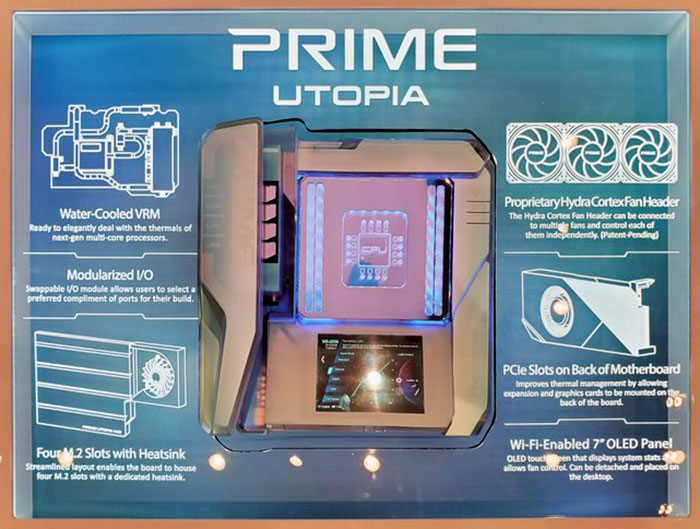 Even with the thoroughly redesigned layout and compartmentalisation, systems require well thought out cooling and monitoring .Thus Asus has developed the proprietary Hydra Cortex fan header that supports up to four fans from a single motherboard connection. Each fan can be addressed independently for tuning speeds and RGB lighting. This tech is set to arrive in other Asus products in the not too distant future, says Asus.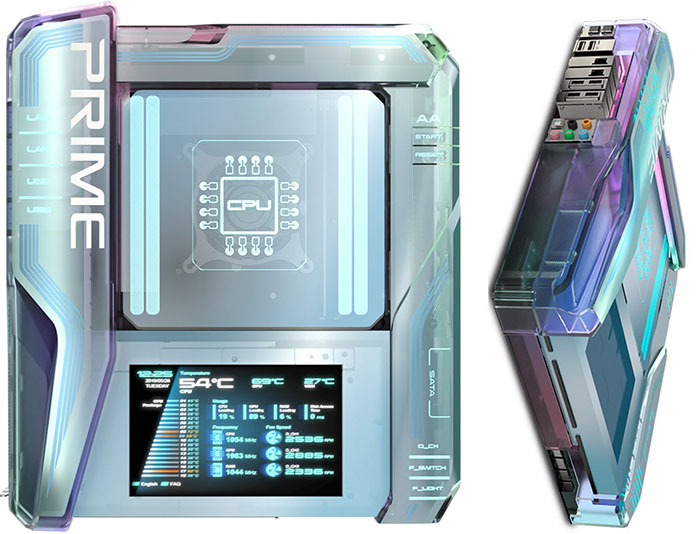 A particularly eye-catching part of the Asus Prime Utopia motherboard concept is the expansive (7-inch) OLED-based monitoring touch panel. As well as live monitoring this panel can be used for user adjustments to fan speeds, clocks, and other UEFI settings and even to turn your system on or off.