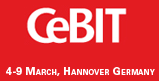 In the battle for motherboard IGP (integrated graphics) supremacy, AMD, rumours say, has stepped up to the plate and has launched a DX10-compliant SKU – code-named 780G – that scores around 1,500 marks in 3DMark06's default test.

Now, NVIDIA is also coming to the DX10 IGP party with its GeForce 8200- and 8300-based motherboards, some time in April.

However, NVIDIA is both later and slower than AMD. The upcoming MCP78-S scores around 1,100 marks and the MCP78-U around 1,250 marks, we have learned.

The Ultra variant, though, has been delayed on at least one occasion – with thermal issues being identified as the main culprit, according to various partners we spoke to.

NVIDIA has some catching up to do, then.