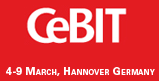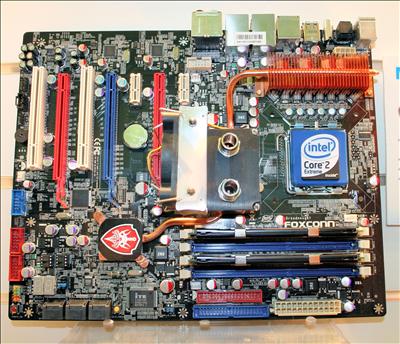 Using similar cooling to the BLACKOPS Intel X48 chipset-based motherboard that HEXUS covered at CES 2008, Foxconn will be launching a no-holds-barred motherboard based on the soon-to-be-released nForce 790i Ultra SLI chipset.

The 790i will compete squarely against the X48 as the chipset of choice for the enthusiast looking for ultimate performance with a 45nm Intel LGA775 CPU - presumably a high-end, quad-core (Core 2) model.

Both support DDR3 memory and, in the case of the Foxconns, the impressive Quantum BIOS. The real choice, we suppose, is which graphics cards you decide upon, as that predicates board purchase.

Of course, being an NVIDIA chipset and having three full-bandwidth PCIe Gen2.0 x16 slots, three-way SLI will is the clinching factor here.

No word on pricing or availability just now, but don't expect any change out of £200, if recent 780i Ultra SLI pricing is anything to go by.