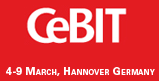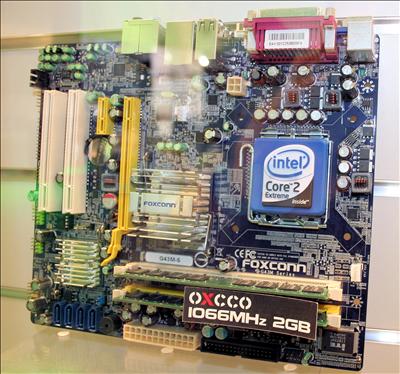 Intel is busy preparing its latest iteration of desktop chipsets that are grouped under the x4x banner.

The range-topping X48 has been around for a while now and is an incremental improvement over X38.

Bulk revenue will be gained from selling uprated models of low-to-mid-priced chipsets, currently populated by the P35, G33 and G35 models available from all and sundry.

Foxconn had its G43-S on display, which ships with the all-new ICH10 southbridge and an upgraded IGP, the X4500.

Now, Intel has been claiming DX10 support with its 3-series IGPs, so it will be interesting to see just how quickly the necessary driver support is forthcoming, especially in light of advances made by AMD and NVIDIA with their 780G and GeForce 8200/8300 SKUs.

Foxconn's board - supporting 45nm Penryn CPUs and DDR2 memory at up-to 1,066MHz speeds - is typical of the myriad of G43s we saw on pre-show day.