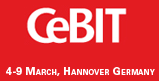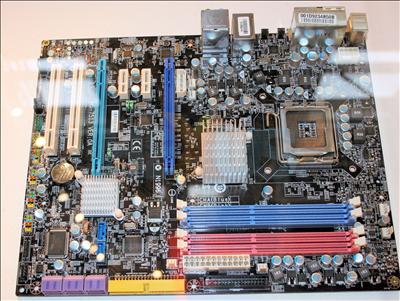 Supporting ATI's CrossFireX multi-GPU technology, Intel's upcoming P45 chipset seeks to cement the company's position as the provider of the mainstream chipset of choice for its own LGA775 processors.

The MSI P45D3 Platinum, shown above, features two mechanical x16 PCIe Gen 2.0 graphics-card slots that auto-negotiate down to x8 when two cards are installed, we learned. That means you can install two Radeon HD 3870 X2s and run them as a four-GPU subsystem on a mid-priced board.

The fully-laden MSI DDR3-equipped board supports the recently-released dual- and quad-core 45nm processors, and should be available to buy in around a month's time.

If going for graphical pomp with CrossFireX, the only question that really needs answering is whether it's better on an Intel P45 or AMD 7-series platform, we suppose.