Sapphire's GROUPER gives nForce 4 a run for it's money



Here at the Sapphire Stand at CeBIT 2005, Team HEXUS has been hard at work dismantling Sapphire's latest mainboard, codenamed GROUPER. To the horror of Steve Morgan, Sales Director for UK and Northern Europe, Team HEXUS set about with screwdriver and pliers to bring you extensive pictures of the board's chipset.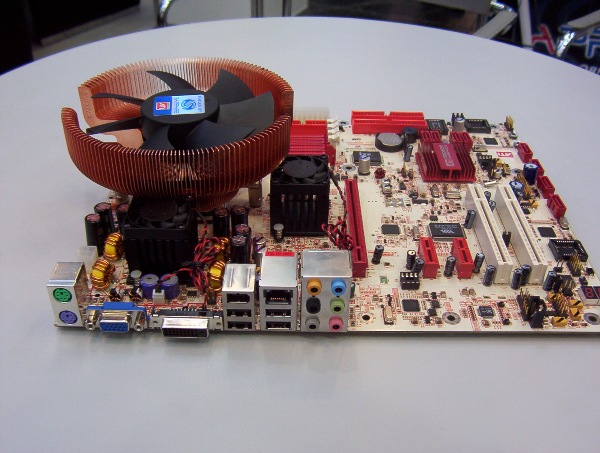 Under the Fatality heatsink and fan, we found an AMD K8 939 socket giving Support for Desktop and Mobile CPU's. This interfaces with an RS480 Northbridge and SB450 Southbridge (SB400 compatible which gives Azalia audio and quicker USB 2.0) which is now being marketed as the Enthusiast Radeon Xpress chipset. Memory support is for Dual Channel (128bit) , DDR333/400, 4 x DDR DIMMs with Sideport memory featuring a 32 bit interface with one 8Mx32 DDR chip.

For the overclockers, Sapphire have built in provision for active or passive cooling of the FET area. The FET area allows you to sense the temperature of the area through a built in thermistor, very handy if you're clocking up.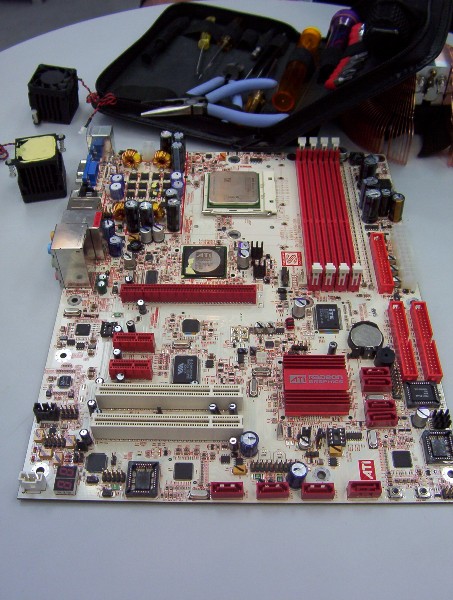 Other features included are a PCIe x16, PCIe Expansion slot x3 and PCIe SATA-2 RAID featuring a 3GHz interface. Sound is supplied by a Realtek ALC880 and all of this is slapped on a 6 layer PCB.

The on-board ATI RS480 chip will allow you to still output a signal through the board's on board DVI and VGA connectors once you've slotted in a PCIe card, and run the output through the card too. This will let you run up to 4 monitors at once, depending on the number of outputs on your GFX card.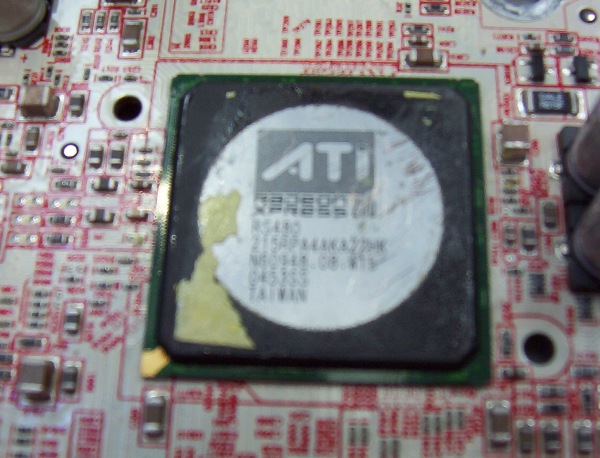 The memory controller issues have been nearly completely resolved with, at the time of writing, only one memory module out of those tested having compatibility issues.

ATI are excited about the Grouper because, in this board, they now have a mainboard that can match up to the nForce 4 for performance, taking away one of the concerns of many users and allowing greater compatibility and flexibility for ATI and their products.




And just to top it all off, we've got some shots of the Rialto bridge chip fitted to the Sapphire X800XT AGP. The Rialto bridge, which allows the use of a PCIe based VPU on an AGP card. This is the 'opposite' of the NVIDIA solution which bridges from AGP to PCIe.