HP Inc. has unveiled an updated range of devices to bolster its premium consumer PC line ahead of Xmas. New and refreshed devices offer 'beautiful', thinner and lighter designs, with new processors, and extended battery life. The updated Premium Consumer Portfolio includes both portables, and an AiO and display for your home.
HP Spectre x360
According to HP this is its most successful premium laptop and now the firm has improved it in several ways. To start with, it will now last for up to 15 hours of battery life, that's a 25 per cent gain over the first gen x360. The battery life improvement is down to a combination of moving to Intel's latest 7th gen processors and fitting a larger 57.8W battery.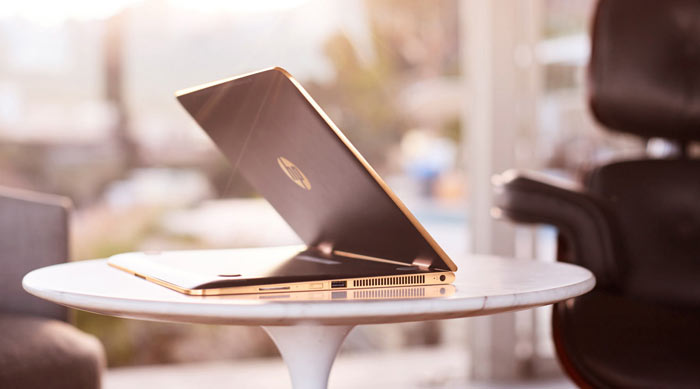 Another significant improvement to the x360 comes in the slimming and trimming of its dimensions. HP's new micro-edge display bezel design trims almost 10mm from each side of the screen, and a new hinge design helps HP take 2mm off the x360's thickness – down to 13.8mm. This laptop also weighs less now; it was previously 1.45Kg, now it weighs 1.3Kg.
Other highlights of the second generation Spectre x360, as listed by HP, are as follows:
The new dual fan design optimizes thermals to ensure the device runs cool during demanding activities
7th Generation Intel Core i5 or i7 processors
Options with up to a 1TB PCIe SSD for fast performance and plenty of space to store high resolution videos and photos
HP TrueVision FHD Webcam with 12% wider field of view, great for web chats.
A FHD IR camera supports Windows Hello Facial Log-In for secure, easy log in without typing a password.
HP Fast Charge to recharge the batteries to 90 percent capacity in just 90 minutes
The HP Spectre x360 is expected to be available October 12, 2016. HP.com and BesBuy.com starting price at $1,049.99
HP ENVY Laptop
HP's premium yet affordable laptop refresh again gains big in the battery life stakes. The new 13.3-inch model extends its battery life by four hours to a total of 14 hours away from the mains. This updated device is powered by a choice of 7th gen Intel Core processor. The new ENVY laptop is slightly thicker and heavier than the previous generation – but its still very portable at only 14mm thick and 1.43Kg.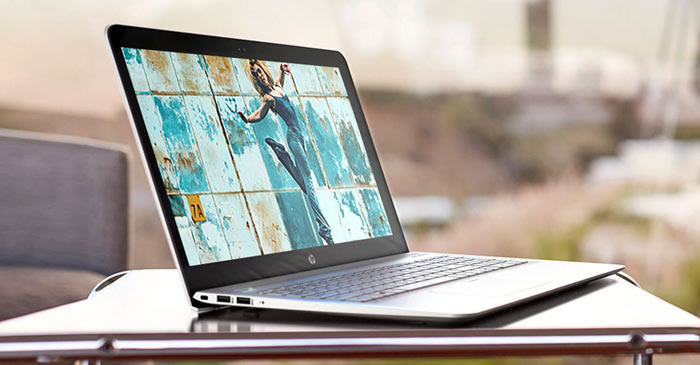 The ENVY Laptop is equipped with an elevated hinge design for an improved typing angle, plus a backlit keyboard as standard. HP Inc. provides display choices such as FHD, QHD with touch, and UHD. Your portable entertainment needs are enhanced by stereo B&O tuned speakers. HP Inc. listed the following specification highlights:
Two USB 3.0 ports, including one dedicated to sleep and charge, and one USB Type-C port
7th Generation Intel Core i5 and i7 processors
Up to a 1TB SSD PCIe provides fast response times when opening or moving large files
Up to 16GB RAM
HP Fast Charge up to 90 percent in 90 minutes
The HP ENVY Laptop is expected to be available on HP.com and select retailers on October 26, 2016 starting at $849.99.
HP ENVY All-In-One 27
The HP ENVY All-In-One 27 is based around a 27-inch diagonal QHD display with Technicolor Colour Certification. In this new version HP has moved the computing power into the base which allowed it to slim down the display thickness to 15mm. Also in the base is a sound bar with four Bang & Olufsen tuned speakers.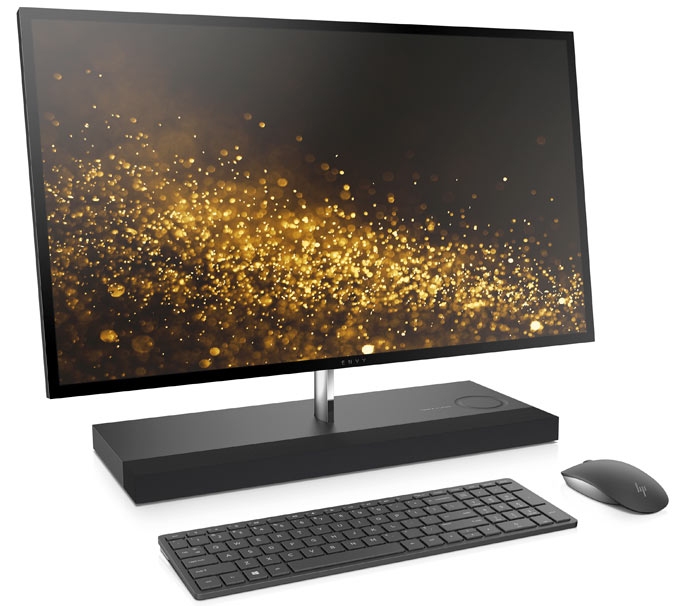 Other key features of the HP ENVY All-In-One 27 are as follows:
Powerful processing options available, including 6th Generation Intel Core i5 and i7 quad-core desktop
Optional discrete NVIDIA GTX 950M graphics card with 4GB GDDR5 video for blazing fast 3D gaming performance
Hybrid storage options include up to a 256GB SSD and 2TB HDD to give customers faster performance and plenty of storage for digital media collections
USB Type-CTM port with Thunderbolt 3 support
HDMI-out to connect to a second monitor or to project to a TV
HDMI-in port for connecting a laptop to take advantage of the ENYV AIO 27's beautiful display
The HP ENVY All-In-One 27 is expected to be available on HP.com and select retailers in October 2016 starting at $1,299.99.
HP ENVY Display
This monitor uses a 27-inch diagonal 4K IPS panel with a micro-edge bezel. Content is said to look 'breathtaking' on this monitor partly due to its sRGB colour accuracy, which exceeds 99 per cent. Connectivity options include a Display Port, HDMI and USB-C. The USB Type-C port can also charge your PC or mobile device with up to 60 watts of power. The HP ENVY Display supports AMD FreeSync.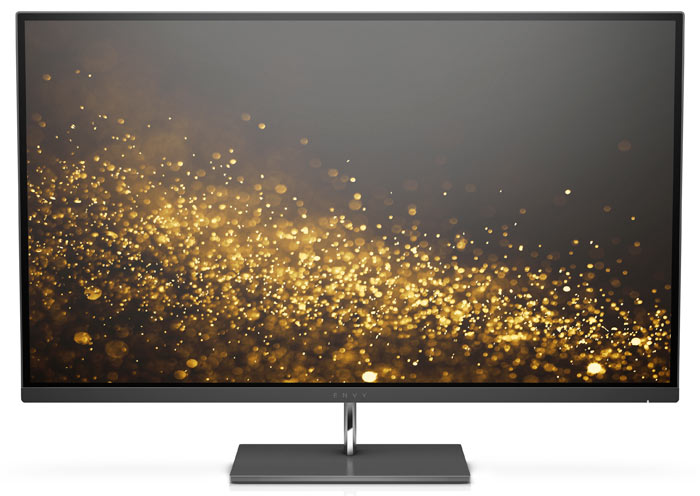 The HP ENVY 27 Display is expected to be available on HP.com and select retailers on December 4, 2016 starting at $499.99.