Asus ROG has launched a powerful new 17-inch gaming laptop. The new G701 gaming laptop is designed for those that were attracted by what the GX700 offered but aren't interested in the extreme cooling for overclocking - facilitated by the desk dock lump that came with that machine.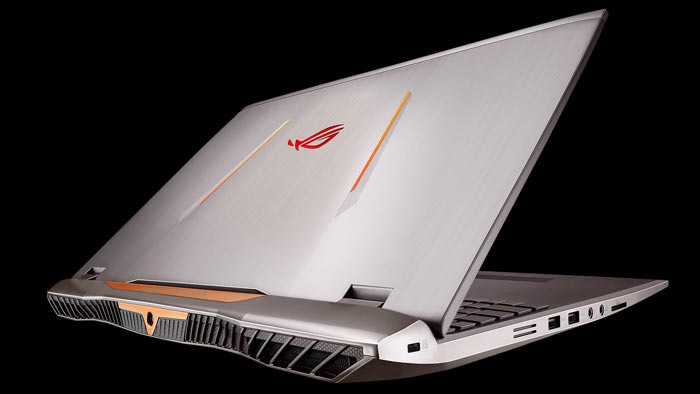 Asus bills the new G701 as a VR-ready gaming laptop and looking at the components it does seem to easily satisfy most VR ready standards. Despite lacking the extreme cooling dock of the GX700, Asus says that the new G701 is still capable of some overclocking via the ROG Gaming Centre 1-click software.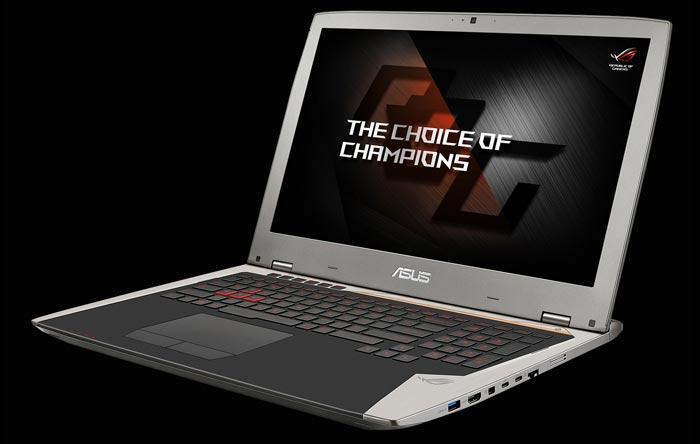 Key performance components in the Asus ROG G701 gaming laptop are as follows:
Intel i7 6820HK overclockable processor
GeForce GTX 980 graphics (with HDMI out for your VR headset)
8GB to 64GB of DDR4 RAM
Dual 512GB or 256GB PCIe Gen 3 X4 SSDs in RAID 0 configuration (No ODD)
USB 3.1 Type-C and Intel Thunderbolt, 3x USB 3.0 ports (plenty spare for the VR headset)
Buyers can choose between a Full-HD (1080P) or Ultra-HD (4K) 17-inch screen with G-SYNC and WideView technology. Complementing the visuals Asus has installed an ESS Sabre headphone DAC and amplifier for crisp, punchy sounds in games, or for enjoying music and entertainment. An anti-ghosting keyboard is installed which offers 30-key rollover.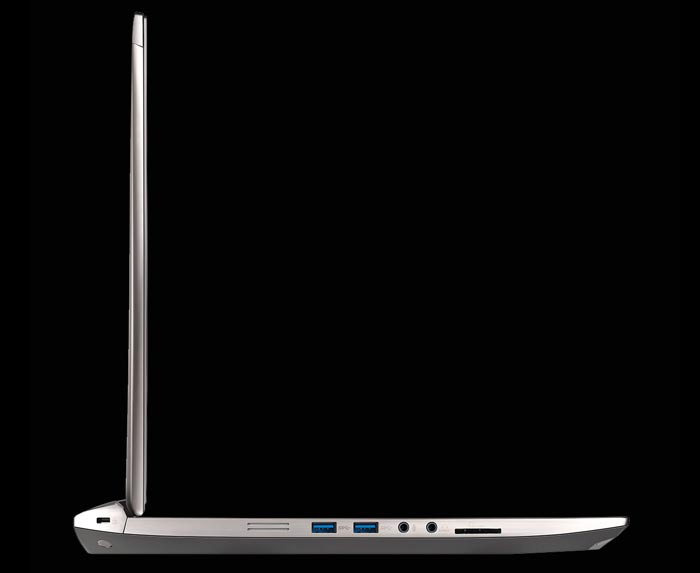 For the power on offer Asus ROG is rather proud that the G701 gaming laptop measures a mere 33mm thick and weighs just 3.8Kg. The Asus press release didn't provide pricing and availability details.