Loading...
Been waiting a while?
Get Flash
to see this player.
Lenovo has used MWC 2016 to launch improved YOGA convertible laptops and an upgraded MIIX tablet 2-in-1. The Chinese PCs and devices maker claims that its new YOGA 710, 510 and Ideapad MIIX 310 feature marked improvements in weight, connectivity and battery life. Many of the improvements stem from the use of the latest Intel Skylake Core i, Core M and Atom processors.
Lenovo YOGA 510
The new Lenovo YOGA 510 convertible offers 50 per cent longer battery life than its predecessor. This four mode convertible is also lighter than before at only 1.75Kg for the 14-inch model and 2.08 Kg for the 15-inch model.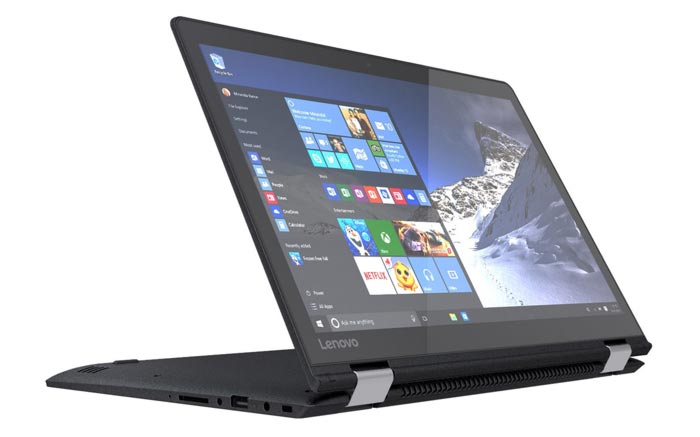 Both the 14- and 15-inch models sport 1080p IPS touchscreen displays, and can be equipped with up to 8GB of RAM and up to 256GB SSD or 1TB HDD storage. Lenovo is making the 15-inch model i7 with the option of discrete graphics, an AMD Radeon R7 M460 GPU. This convertible laptop is also known as the Lenovo FLEX4 in the USA.
Lenovo YOGA 710
A more portable YOGA machine is the YOGA 710. Users can choose quite a range of processing options with this convertible; from a 6th Gen Intel Core i7 processor on the 14-inch model, or up to Core m5 processor on the smaller 11-inch model. Whatever size screen you opt for Lenovo has fitted an IPS touch display with a 1080p resolution. Both models also offer up to 8 hours of battery life and Dolby Audio Premium.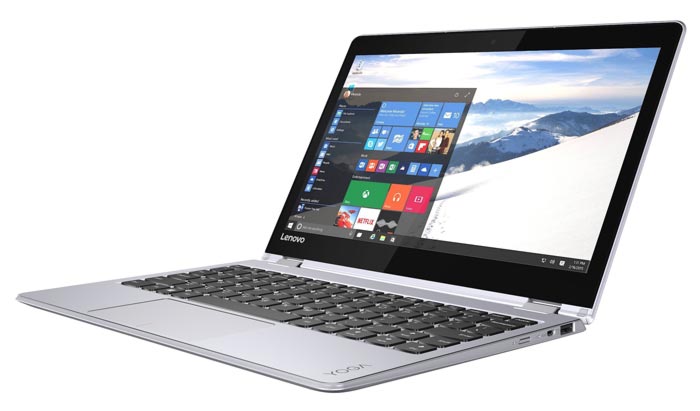 The more powerful 14-inch YOGA 710 can be configured with discrete graphics in the shape of an Nvidia GeForce 940M GPU and with storage up to a 256GB SSD. Meanwhile the compact 11-inch version appeals as it weighs just over 1Kg, says Lenovo. It is noted that Lenovo has improved the Wi-Fi antenna performance compared to the previous YOGA 700 by up to 20 per cent by relocating the antenna to the hinge mechanism.
Lenovo Ideapad MIIX 310
I've noticed the Ideapad MIIX 300 on sale in recent days in the UK and this might be the reason. The new MIIX 310 brings a new generation Intel Atom x5-Z8300 processor to the affordable 2-in-1 detachable. The tablet section is based upon a 10-inch 1920 x 1080 pixel IPS display and the new processor is accompanied with up to 4GB of RAM and 64GB eMMC storage. Lenovo will be making a 4G LTE equipped variant available at a later date. Battery life is quoted as up to 10 hours.
In an email to HEXUS, Lenovo provided Euro pricing and availability of the above new devices, as follows:
The YOGA 710 11-inch laptop starts at €799, available starting in May 2016.
The YOGA 710 14-inch laptop starts at €899, available starting in May 2016.
The YOGA 5101 14-inch laptop starts at €479, available starting in April 2016.
The YOGA 5101 15-inch laptop starts at €699, available starting in April 2016.
The Ideapad MIIX 310 10-inch tablet starts at €269, available starting in June 2016.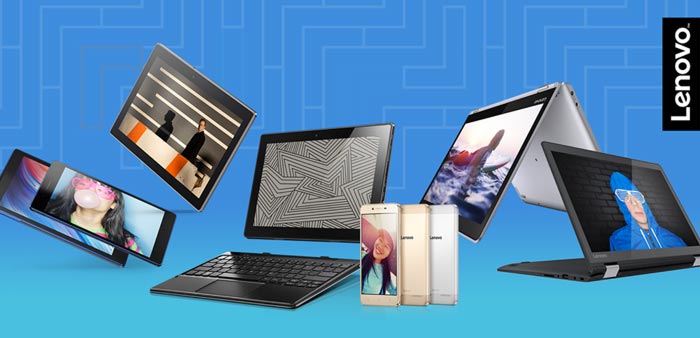 In other Lenovo MWC 2016 news, the firm launched the VIBE K5 Plus smartphone, and the TAB3 7 and TAB3 8, a pair of 'family friendly' Android tablets.