Google has announced a new range of Chrome devices which includes the usual clamshell style laptop 'Chromebooks' and a couple of interesting new form factors for ChromeOS.
On the traditional clamshell Chromebook side of things Google is hitting new pricing lows with both Haier and Hisense producing $149 devices. The Haier Chromebook 11 is available for pre-order at Amazon US and the Hisense Chromebook can be pre-ordered at Walmart. If you look at those links you can see that both devices offer very similar specs. They use 11.6-inch screens, have 2GB of RAM and 16GB of built-in storage. Interestingly they both feature the 1.8GHz Rockchip RK3288 Cortex A17 Quad-Core Processor. Earlier in the week we reported on Microsoft aiming to market its own 11.6-inch laptops at a similar price, to counter an upcoming range of Rockchip equipped Chromebooks.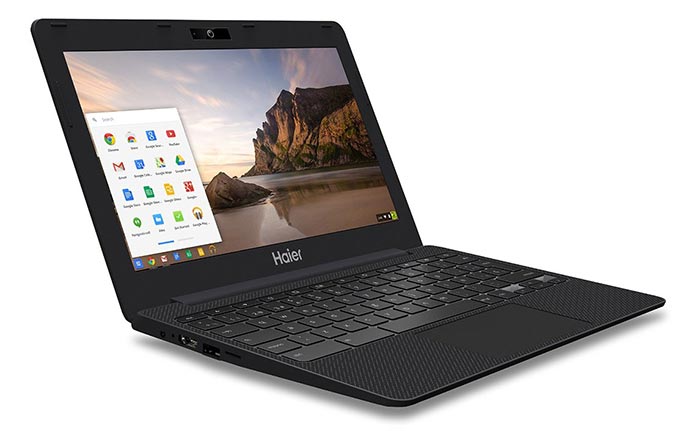 In addition to the new Chromebooks detailed above, Google boasts that it has new manufacturing partners including TRUE, XOLO, and Nexian. Furthermore, existing partners such as Acer, AOPEN, ASUS, Dell, HP, Lenovo and LG have new Chromebooks coming out over the next few months spanning 11.6-inch to 15.6-inch screen sizes and prices up to $499.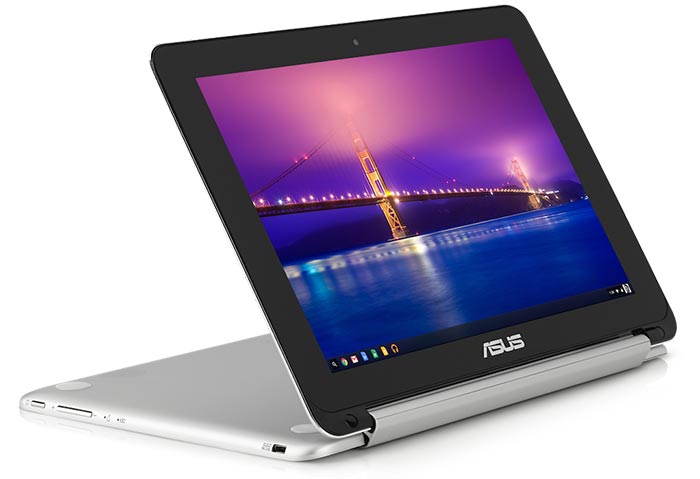 ASUS Chromebook Flip
ASUS has a device it hopes will offer some differentiation and allow it to make a bit more profit than the me-too crowd. Google describes the upcoming convertible as "a premium, all-metal convertible, it's ultra-portable—just 15mm thin and weighs less than two pounds" (about 900g). The device sports a touch screen – how useful that is in ChromeOS, I don't really know. The ASUS Chromebook Flip is expected to retail for about $249 later this spring.
ASUS Chromebit
A bit further in the future, most likely this summer, ASUS will debut a first for Google ChromeOS, an HDMI stick form factor ChromeOS PC. As you might expect "by simply plugging this device into any display, you can turn it into a computer," so it's like a Chromebox in HDMI 'candy bar' format.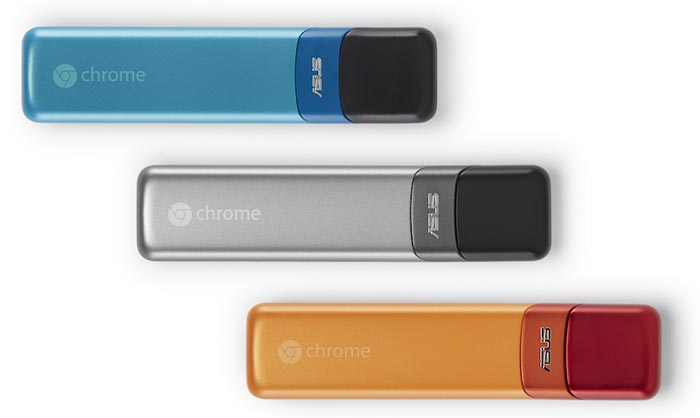 Google suggests that users might "upgrade" an existing desktop PC by plugging this HDMI dongle into the monitor. The ASUS Chromebit will be made available in summer for under $100.