Early 2007 will see the launch of yet another Centrino platform, code named Santa Rosa. The new generation Centrino will be based on Intel's Crestline chipset and feature 802.11n WiFi technology. However, the biggest talking point about the new platform is its use of Robson technology.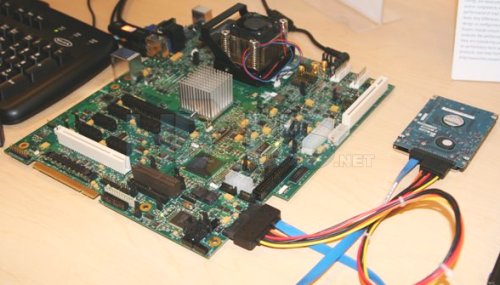 Robson is a NAND flash technology designed to store the bits of regularly accessed data kept in non-volatile memory. Data can be fetched from a Robson module quicker than it can a hard drive, speeding up load times for Operating Systems and applications, at least where the OS is Robson savvy.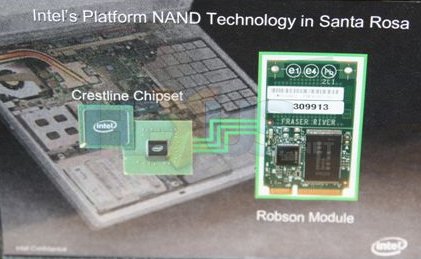 Robson's a key technology for laptops, given the slower speeds at which their mobile disk drives operate. Vista is a Robson savvy OS, and the full scale launch of Vista will approximately coincide with the launch of Santa Rosa. While we don't think Vista will really need Robson on a laptop to work well, the performance boost that can be had from the technology is as much as two fold, so there's no doubt it'll greatly improve Vista performance while keeping power consumption at reasonable levels.