Soon after the announcement of its acquisition of Motorola Mobility, Lenovo has unveiled a new notebook line-up: the ThinkPad 11e family of laptops which are ruggedized and designed for the education market.
Four models in total have been released, all with an 11.6-inch HD LED anti-glare screen. However it is the convertible Chromebook within the line-up which is what caught our attention - with a Yoga convertible system which allows the device to operate in four modes including; laptop, tablet, tent and stand.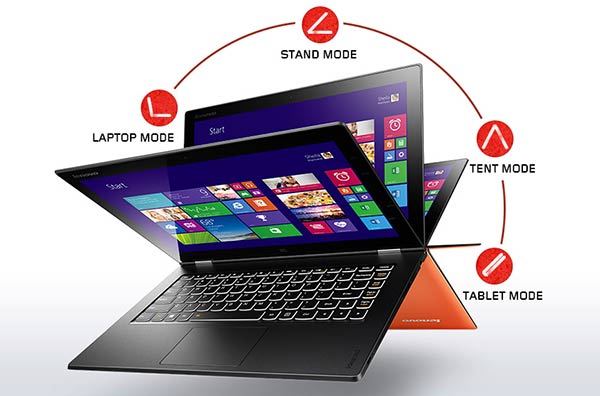 How the Yoga system works, not a picture of the ThinkPad Yoga 11e Chromebook
Although other systems builders have released Chromebooks with touch screens, the current range are still not far evolved from the Netbooks of yore, besides perhaps the very expensive Chromebook Pixel from Google.
Dubbed the ThinkPad Yoga 11e Chromebook, the device is probably the first Chromebook to offer a tablet mode. Lenovo says that its Yoga multimode devices "offer students a system that can adapt to their needs based on the application or the content they are working with." The Yoga mode in Lenovo Settings will recognise when the user switches modes and allows apps to adapt in order to gain the best experience.
Other laptop/convertible models Lenovo also introduced include; the ThinkPad 11e Chromebook, a conventional Google-powered clamshell and the ThinkPad 11e Yoga and ThinkPad 11e which run Windows. As a reminder, all these four computers are ruggedized for the education market. To earn their rugged status all four models in the family feature "rubber bumpers, reinforced ports, and stronger hinges… to protect the system from the hustle and bustle of the classroom," Lenovo says.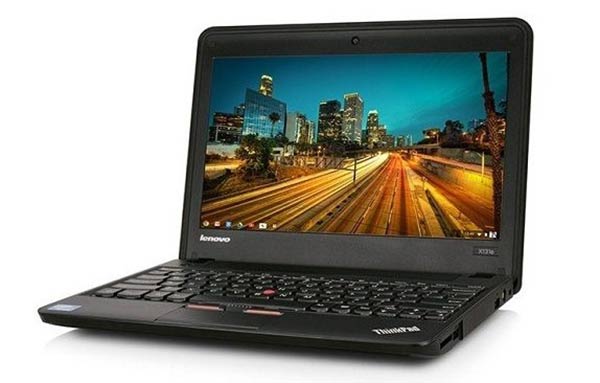 Lenovo ThinkPad 11e Chromebook
At the launch Jerry Paradise, executive director of product marketing, ThinkPad Product Group said that he was "very excited that Lenovo is able to offer a device that's not only rugged enough for the classroom but also flexible enough to adapt to the many ways technology can be incorporated into the overall learning experience."
Prices for the Chromebooks will start at $349 whilst the Windows-powered machines will start at $449. The series will become available this spring from Lenovo business partners and from its website.
In other Lenovo device news the ThinkPad 8 went on sale via the official website yesterday at $429. This 8-inch Windows 8.1 tablet has a higher resolution screen and faster processor than many other similar sized Win-Tabs released recently.