ASUS has launched the Transformer Book Duet TD300. This is an interesting device and the headline grabbing description from ASUS is that this is the "world's first quad-mode laptop and tablet convertible". That's a Windows notebook, Windows tablet, Android tablet and Android notebook. This 13.3-inch screened device can be specified with processors up to and including a Haswell Intel Core i7.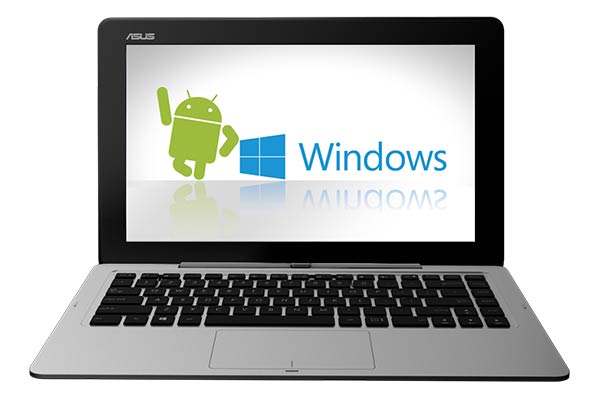 The new ASUS hybrid uses what the Taiwanese firm calls Instant Switch Technology, this "allows users to switch between Windows and Android in either laptop or tablet modes in just four seconds — and with just a single push of a button or a virtual key on the tablet," we are told. The operating systems that you can oscillate between when you press that button are specifically Windows 8.1 and Android 4.2.
Transformer Book Duet TD300 hybrids can be specified with a variety of Intel Haswell CPUs, screen options, RAM and storage options. The top of the range models sport i7 CPUs, storage capacities over a terabyte (including a storage expansion within the keyboard dock) and full HD IPS displays. Meanwhile entry level Duet hybrids may only pack 64GB of storage and a 1366 x 768 display.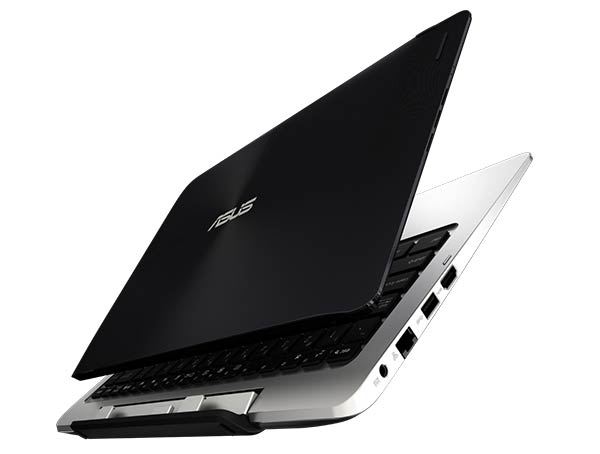 Other specifications include a weight of 1.9Kg, tablet storage up to 128GB and dock storage up to 1TB, Ethernet port, full sized HDMI port. Battery life is estimated to be between five and six hours.
Prices range from US$599 upwards. Models costing $699 and above utilise full-HD displays. European availability is said to be at the end of Q1 2014, in the US the device will be available from the end of Q2 2014.