Despite the recent murmurings from South Korea about LG scaling back on its PC business we have before us today a new press release direct from the company detailing three innovative new Windows 8.1 PCs it will be showing off at the CES next week. Of course changes in strategy require time to implement so it shouldn't be so surprising that LG continues to introduce new PCs over the next few months.
LG's new PC designs are all said to be slimmer and lighter than their predecessors and "feature refined, minimalistic form factors". They also boast enhanced features such as LG's own IPS screen technology and all three new designs detailed below come pre-installed with Microsoft latest Windows 8.1 OS. LG thinks at least one of these new computers will be perfect for you "whether it's for home, work, school or entertainment".
LG AiO PC
Just over a week ago we saw LG's first ChromeOS AiO, now here's much bigger one running Windows 8.1. This 27-inch IPS screened AiO (All-in-One) can act as either a TV or PC with the supplied remote – no reboot required. It also boasts a PIP feature so you can keep your eye on the TV while you do your computer work or vice versa. An HDMI-in socket allows even more flexibility.
Looking at the tech spec of this computer, LG also reveals it will be powered by an Intel Core CPU and an Nvidia GeForce GT 740M graphics card.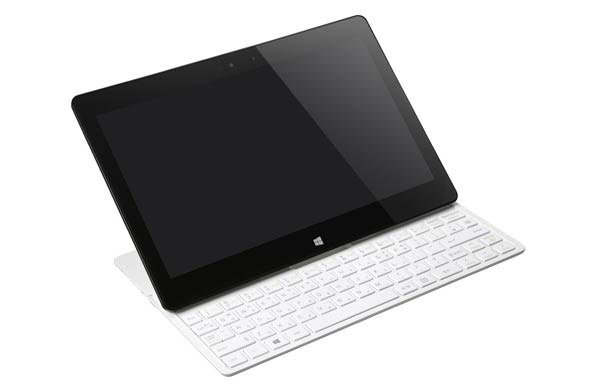 LG Tab-Book 2 slider
LG says this design builds upon the original Tab-Book launched at the 2013 CES. The flagship new 11T740 model utilises a fourth generation Intel Core i5 processor. This 11.6-inch full HD screened hybrid weighs 1.05Kg and is just 16.7mm thick. Like its predecessor, a full QWERTY keyboard smoothly slides from below its 10-point multi-touch display at the touch of a button.
There is also a thinner (13.7mm) and lighter (930g) less powerful version being produced called the 11T540 Tab-Book 2.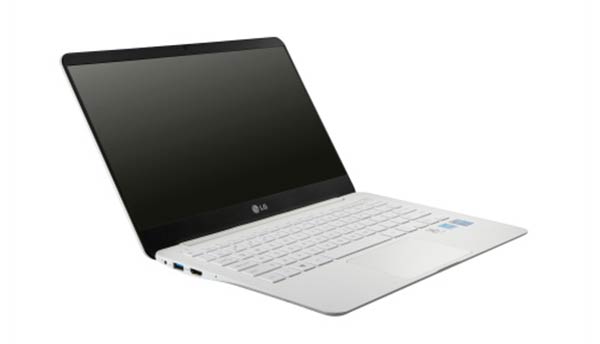 LG Ultra PC
This is a 13.3-inch notebook featuring a Haswell Intel Core i5 processor which has allowed LG to streamline the design. The Ultra PC model 13Z940 weighs 980g and has a maximum 13.6mm thickness. Furthermore we are told that the screen is surrounded by "industry-leading 4.4mm thin bezels". This clean and minimalist design is available with either 128GB or 256GB SSD drive for peppy OS and application startup and switching.
Knocked up
In other recent LG related news the firm has announced that a 'knock' to wake feature will become standard on its smartphones and tablets. "Knock is distinctively an LG UX and a great example of what happens when you marry the latest in mobile technology with consumer-centric insights," said LG's Dr. Jong-seok Park, in a statement. "No one ever thought that a power button needed to be improved until our engineers wondered why they couldn't turn the entire screen into a power button."
The knock feature requires a double tap from the user so perhaps should be called knock-knock. CNet notes that Nokia's Lumia 1020 PureView smartphone can also wake with a knock-knock but the feature isn't given a special name.