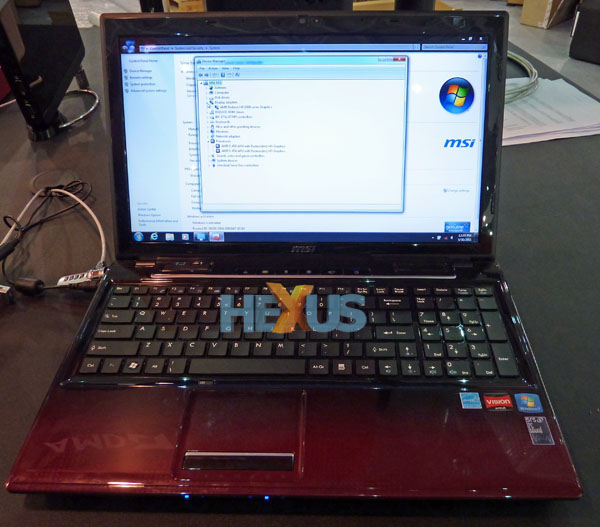 COMPUTEX is officially starting tomorrow. Providing a focal point for Taiwanese manufacturers to strut their technological stuff, the five-day event brings together practically all of our industry's major manufacturers. Walking around the AMD booth on pre-show turned up a surprise, however.
You may know that AMD launched the Brazos platform at the turn of the year, primed for the ultra-portable laptop market, and it takes in a single- or dual-core low-power chip and the supporting Hudson-M1 chipset. The higher-performance version of the dual-core chip is known as Zacate and pulls a maximum 18W. Presently available as the E-350, an MSI laptop had the unannounced E-450 chip inside.
E-450 is due to launch in Q3 2011. From what we can gather, it's clocked in at 1.65GHz and has an integrated GPU, Radeon HD 6320, which peaks at over 600MHz. Still keeping within the 18W limit prescribed by Zacate, it would make sense in a cheap, cheerful laptop.