MSI has lifted the lid off its AMD powered X370 laptop - part of the company's X-Slim series.
Powered by AMD's E-350 Fusion APU, a dual-core processor and HD 6310 graphics capabilities combine to fit into an offering, which MSI boasts, measures only 1.9cm at its thickest point.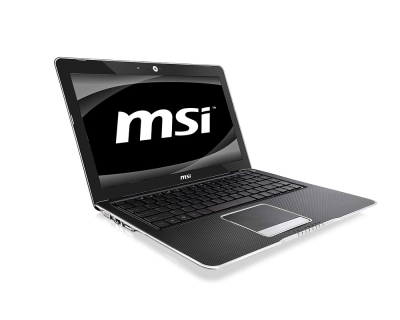 With a 13.4in display, the X370 weighs in at 1.4kg with a 4-cell battery, or 1.75kg with an 8-cell option. Depending on the choice of power pack, the manufacturer claims up to 10 hours battery life thanks to AMD's Brazos platform, and its own Eco Engine technology.
Two speakers, pumping the output of SRS Premium Sound technology, combine with a 1.3MP camera, 4-in-1 card reader, 802.11 b/g/n Wi-Fi support, and storage capacities ranging from 320GB to 640GB.