We might not have seen quite the explosion of Windows 7 tablets that we were promised in 2010, but Microsoft is continuing to champion slates running its OS by bringing one to its retail and online stores just in time for Christmas.
The ExoPC is an 11.6in tablet with a 1,366x768px display powered by Intel's Atom N450 CPU with a Broadcom Crystal HD accelerator chip. It'll also ship with 2GB DDR2, a 64GB SSD and - of course - Windows 7 Home Premium.
Although the 2.09lbs tablet will still run a finger-unfriendly OS, the manufacture has smartly built a custom skin that makes commonly used programs and tasks easily accessible. Early reviews suggest that the interface excels in addressing some of the Windows' flaws as a tablet platform, although it still needs a little more polish.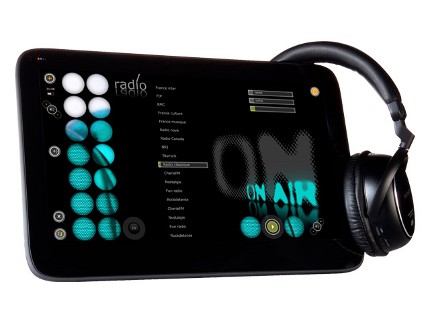 Unfortunately, the power-hungry components and software mean that it has a lacklustre four hour battery life. Although this is pretty good for a Wintel slate, it's still some way off the benchmark set by ARM-based alternatives.
The ExoPC also struggles to compete on price, with Microsoft's site listing it as available for pre-order for a whopping $699 (£545 inc VAT). This is a lot for what is essentially a high-end netbook, and the same price as the 64GB WiFi only iPad - although obviously you are getting a full Windows PC as well.
Perhaps what's most interesting, though, is Microsoft's determination to try and get a foothold in the tablet market. While the ExoPC is supposed to be one of the better examples of a touch-based Wintel device, it comes from a relatively obscure Canadian manufacturer with essentially no reputation. Nonetheless, Microsoft has given the tablet pride of place in its retail locations, positioning it as a sort of flagship device.
However, with a new generation of tablets on the horizon which promise to give renewed vigor to the Wintel platform, a cynic might see this as a token attempt to enter the market before the end of the year.