Fancy that
And now for something a little different from IDF 2010. Dell stole the limelight in the Intel Atom keynote address by whipping out its soon-to-be-available 10in tablet that's dubbed Inspiron Duo.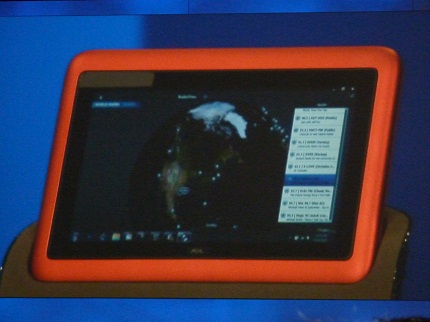 So what's the fuss about, you may ask, as the Inspiron Duo looks like a standard 10in Atom-powered tablet that runs Windows 7 Premium. In fact, it's slightly thicker than most other tablets on the market, but this is because it holds a secret.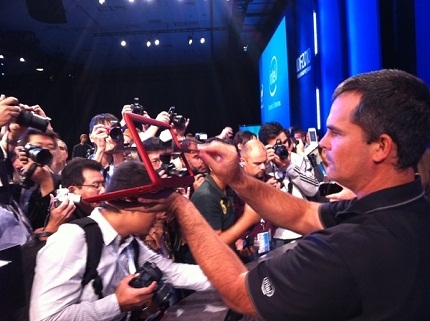 source: Intel


And the surprise is that the Duo turns from an ordinary tablet into a slim netbook with one quick motion. Swivelling the display around the frame brings the hidden keyboard into view. Cool, huh?

In full-blown netbook mode it's rather difficult to tell that it can turn into a tablet. The reverse is largely true when it's in tablet mode, so kudos to Dell for doing something novel. Given the thumbs-up reaction from the assembled masses at IDF - heck, look at the throng of people - Dell may just have a winner on its hands. No word on pricing, though.