AMD's Nile platform for ultrathin notebooks has been floating around for a few months now and slowly but surely it's starting to gain traction with larger players. Dell is the latest company to get in on the action with the launch of its 11.6in Inspiron M101z laptop.

Offering more power than a netbook while costing less than a laptop with an Intel CULV processor, this type of laptop might just hit the sweet spot for a lot of users. The new Inspiron can be equipped with either a 1.7GHz single-core Athlon II Neo K125 or a 1.3GHz dual-core K325.

The RS880M chipset also packs a Radeon HD 4200 GPU, which should make light-work of showing HD video on the laptop's 1,366x768px screen. Unfortunately there aren't too many configuration options, but the notebook is available with up to 4GB of DDR3 and a 250GB or 320GB hard-drive. Being a proper notebook, it also runs a full-fat copy of Windows 7 Home Premium instead of the stripped-down Starter edition.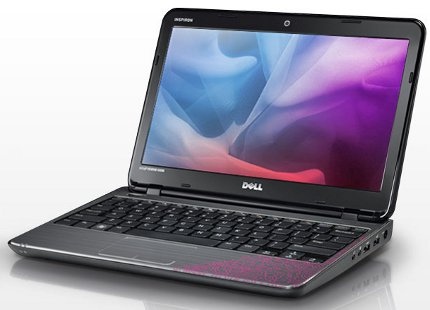 All of this fits into a rather attractive little package, too. Built in a distinctively-Dell style, the laptop weighs a relatively svelte 1.56kg (3.44lbs) and is under an inch thick at the front. The included 6-cell battery, which the manufacturer claims is good for over six-and-a-half hours of usage, does create a slight bulge underneath, but doesn't protrude out of the back of the chassis. As for connectivity, the M101z packs all of the normal ports and includes an HDMI-out, a 3-in-1 card reader and a SIM-card slot for good measure.

Nile-powered laptops occupy a nice middle-ground between Atom-powered machines and more-pricey CULV ultraportables, while still providing a decent battery life. The addition of a Radeon graphics-core for light gaming and video-decoding duties just sweetens the deal. For anyone interested, the Inspiron M101z is available from Dell immediately starting at £379 for the single-core model.

Would you go for this or an Atom-powered netbook with a helping hand from NVIDIA's ION technology?