AMD was a little late to the netbook and ultraportable parties, but HP has been doing its best to help the Austin outfit catch up. The newly-launched dm1z is an 11.6in laptop powered by the latest 'Nile' platform, which includes a low-power Neo CPU and integrated Radeon HD 4225 graphics.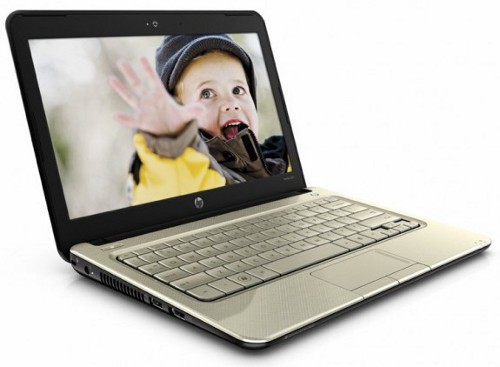 AMD's ultraportable laptops have so far struggled against Intel's best. The previous 'Congo' platform included a processor based on a power-hungry 65nm design, and while they outperformed Atom-powered netbooks, the chips struggled to last against Intel's power-sipping CULV CPUs. This new platform includes 45nm 'Geneva' CPUs, which should provide more performance while requiring less power. With a suggested seven hours of life using the included 6-cell battery, the engineers certainly seem like they might have fixed the heat and power-draw problems associated with the previous generation. Combined with Radeon graphics to slice through HD content and light gaming, this notebook has the potential to hold its own against other ultraportables found in this segment.

The rest of the spec-sheet includes a 1,366x768, 11.6in LED backlit display, 802.11n WiFi with optional Bluetooth, a 92 percent full-size keyboard and HDMI output. There are also plenty of customisation options on offer, including choices of single- or dual-core Athlon II Neo and Turion II Neo CPUs, up to 5GB of RAM, traditional or solid-state drives and mobile broadband. All of this weighs around 1.47kg (3.24lbs), measures 0.78in at the front and starts at $450 (around £350 including VAT) for the base configuration.

The last generation of AMD low-power notebooks sat uncomfortably between ultraportables and netbooks, but middling performance and disappointing battery life meant that they weren't a viable alternative to either. However, the 'Nile' platform seems promising, and the dm1z certainly looks the part. We'll have to wait and see whether the real-world battery-life holds up to the manufacturer's claims, but for now, colour us interested. The dm1z is available immediately in the US from HP's online store, though we have no indication as to UK availability just yet. Hopefully we won't have to wait too long.