LG used the pretext of CES 2010 to showcase an ultra-slim notebook with significant aesthetic appeal.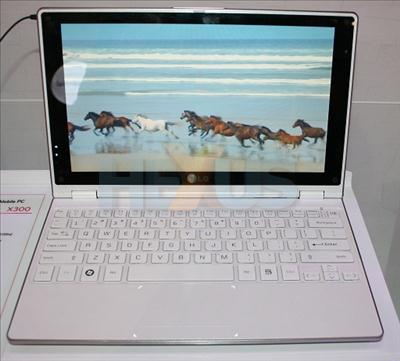 The 980g X300 isn't a netbook, LG reassured us, as it ships with an 11.6in screen (1,366x768) screen, but it packs an Intel Menlow CPU - that's a Silverthorne Atom Z530, a la Nokia Booklet 3G - a 64B PCB-based SSD from SanDisk, 2GB system memory, pebble keyboard, and a two-cell battery that's reckoned to be good for two hours' mobile usage.

We're a little surprised that LG didn't opt to use Intel's latest Pine Trail (Atom) platform; probably down to that chip being classed as netbook territory by Intel, but there you go.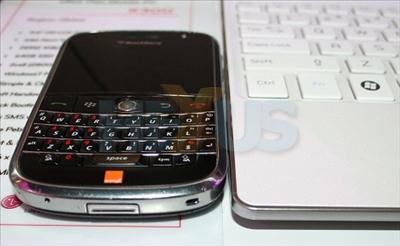 Measuring 17.5mm thick, it really is slim, making a BlackBerry Bold almost as thick, but, on the rear, it retains a couple of USB 2.0 ports and a connector to attach an external port dock.

Going into mass production this month and to be officially launched in March, such sleekness won't come cheap. When pushed, an LG representative reckoned it would come in at just under US $1,000.

We reckon that LG really needs to increase the battery life if the X300 is going to be a considered as a serious option for the business traveller, as a range of albeit-thicker netbooks which offer more than eight hours of mobile usage are readily available for far less money.