Different users want different things from a netbook, but here at HEXUS, we'd be happy with snappy web browsing - with the ability to playback HD video - in a sleek system that offers oodles of battery life for under £300.
With those goals in mind, Dell might just have hit the nail on the head with its 2010 revamp of the Inspiron Mini 10.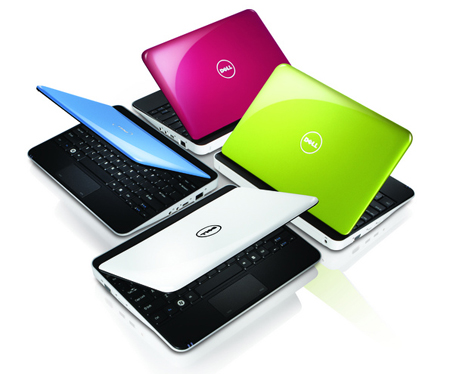 The cute-looking netbook, pictured above, has been given a makeover at CES 2010 and now comes armed with Intel's latest Atom architecture - namely a 1.6GHz Atom N450 processor with integrated Intel GMA 3150 graphics sitting atop of Intel's NM10 Express chipset.
That's joined by just 1GB of DDR2 memory, but what's useful is that Dell has equipped the all-new Inspiron Mini 10 with Broadcom's Crystal HD media accelerator - allowing for smooth playback of HD content from popular sources such as YouTube.
In addition to the upgraded innards, Dell's latest netbooks features an all-white base, a slimmer design, and a neat six-cell battery that's the same size as the standard three-cell solution. Pricing in the UK starts at £279 for a system equipped with Windows 7 Starter edition, and we expect to see options such as built-in GPS appear in the very near future.