Major OEMs from across the globe are lining up to support Intel's latest Atom processors, with the semiconductor giant claiming over 80 netbook design wins from the likes of Acer, Dell, Toshiba, Fujitsu, Lenovo, Samsung, MSI and ASUS.
ASUS, the Taiwanese outfit that arguably spearheaded the rapid growth of the netbook form factor with its extensive line of Eee PCs, is once again at the forefront with one of the world's first Pineview-based systems, the Eee PC 1005PE.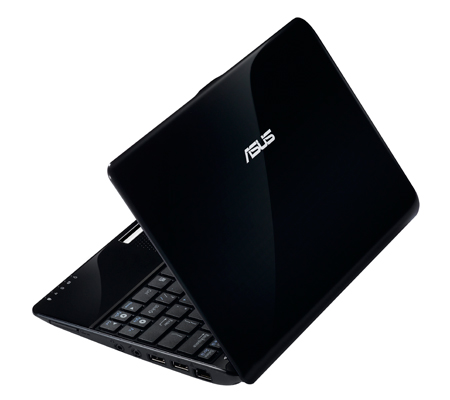 Expected to make its retail debut on January 4th, the Eee PC 1005PE carries a price tag of $380 (roughly £235 excluding local taxes) and features the all-new 1.66GHz Intel Atom N450 processor.
Intel's GMA 3150 graphics are built into the CPU, and ASUS rounds off the system with a typical range of netbook features - including a 10in 1,024x600 display, 1GB of DDR2 memory, a 250GB hard drive and Microsoft's Windows 7 Starter operating system.
Elsewhere, users will find three USB ports, VGA out, Wi-Fi and Ethernet connectivity, and a six-cell battery. As you'd expect at this price point, The Eee PC 1005PE features a plastic chassis and little in terms of frills.
But what about performance? Fortunately for those not wanting to wait until January, the ASUS system has made an appearance online, accompanied with a bevy of benchmarks. Web blog Engadget has put the system to the test, and found that it "felt slightly snappier than netbooks with Atom N270 or N280 chips, but not by much".
As expected, Engadget found 720p video playback to be smooth, but adds that "you aren't going to want to put a 1080p video anywhere near it". Using 3DMark06, the blog found that ASUS' Pineview-based Eee PC 1005PE scored 157 marks - a slight increase on previous-gen netbooks, but a far cry from those equipped with NVIDIA's ION chipset.
The good news is that battery life looks very solid, with reviews suggesting almost 11 hours of operation during general use. However, it looks as though performance - at least as far as Intel is concerned - will remain the focus of ultra-portable systems equipped with Intel CULV or upcoming Core i3 processors.