ASUS will be backing AMD's second-gen ultra-mobile platform, Congo, with the introduction of its latest notebook - the 12.1in Eee PC 1201T.
The system, pictured below, features a 1.6GHz AMD Athlon Neo processor coupled with AMD's 780M chipset - complete with integrated ATI Mobility Radeon HD 3200-series graphics.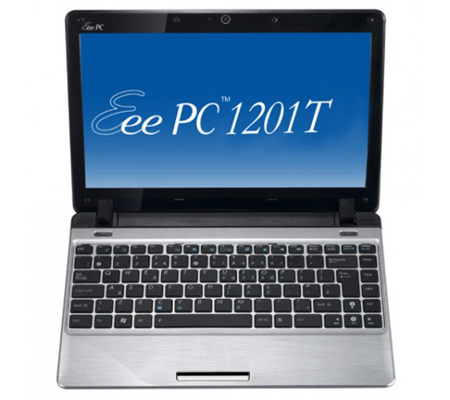 Outwardly, the Eee PC 1201T looks identical to the Eee PC 1201N - a similarly-sized model equipped with a dual-core 1.6GHz Intel Atom processor and NVIDIA's ION chipset.
Featuring a 12.1in, 1,366x768 display, the Congo-based Eee PC fits perfectly into AMD's ultra-thin form factor and measures just 27.3mm at its thickest point. ASUS will be equipping the system with 2GB of DDR2 memory, a 320GB hard disk, as well as Wireless N and Bluetooth connectivity, but HDMI output appears to be missing from the spec sheet.
HEXUS' recent review of the similar Congo-powered MSI Wind U230 found battery life to be decidedly average. Fortunately, ASUS reckons the Eee PC 1201T will deliver up to five hours of usage from a six-cell battery. That's a marked improvement, but we'll have to take the manufacturer's quoted figures with a pinch of salt.
No word on pricing or availability yet, but it looks as though we may see a wave of AMD-based ultra portables at CES in January.