James Sherwood of The Register reports:
Dell may be on the cusp of launching a high-end notebook equipped with wireless charging technology, it has been reported.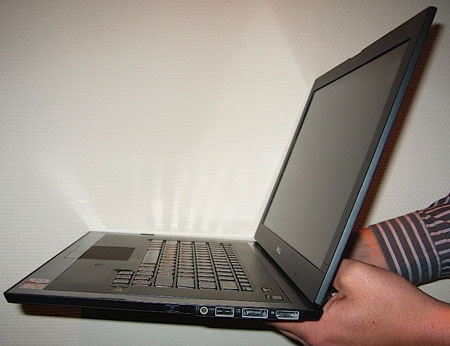 Images of the Latitude Z first broke cover back in June. However, business publication Forbes has since discovered that the machine will "most likely" sport "advanced wireless capabilities, perhaps even wireless charging".
The report also rumoured that the 16in machine will feature an Intel processor and sleek grey casing – details which correspond with the Latitude Z images leaked online earlier this year.
"Design is important, and we recognise that, and that even more important than design is functionality, and this is a good packaging of the two", Stephen Schuckenbrock - President of Dell's large enterprises division - told Forbes, presumably in response to a plea for information about the Latitude Z's existence.
The machine will be displayed publicly within a few weeks, the report added, and positioned as the ideal laptop for business executives, lawyers and the like.
Dell will reportedly price the Latitude Z at "a great deal more" than $1100 (£672/€749).