Alienware - a subsidiary of Dell - launched its so-called "all-powerful" M17x notebook back in May, following a viral campaign that suggested the system would be the best thing since sliced bread.
The system, available with a pair of GeForce GTX 280M GPUs in SLI configuration and a quad-core Intel Core 2 Extreme processor, is enough to scare the paint off most desktop machines. But, if you weren't convinced by the launch-day "Space Black" design, you might be tempted by Alienware's two new colours; Nebula Red (pictured) and Lunar Silver.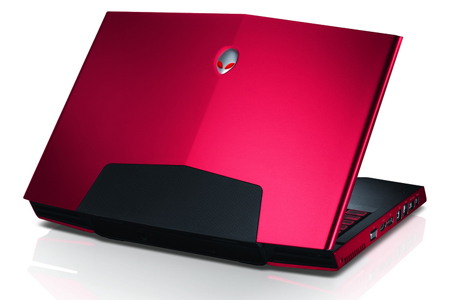 Dell reckons the red "brings out the fire in us, giving us a charge to get the heart racing". We reckon such a high-end notebook would run hot enough as it is, but if you're interested, the new colours are now available at alienware.co.uk.
The good news is that the optional colour schemes are available free of charge to UK consumers. Across the pond, our friends in the US are being charged $99 for the paint job.