Rarely does a day pass without someone, somewhere, claiming to offer the world's fastest notebook. Today, it's the turn of California's CyberPower, who claims to offer the world's fastest gaming notebook in the form of its Xplorer X7-Xtreme S1.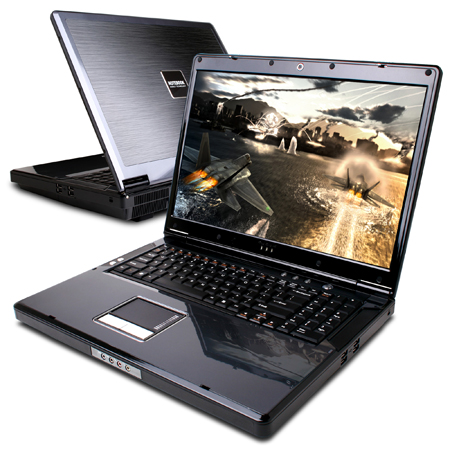 The shiny-looking machine features Intel's X58 chipset and a Core i7 920 processor - though the true enthusiast can upgrade to a Core i7 975 Extreme Edition should they wish to do so. Intel's blazing-fast CPU is joined by 6GB of tri-channel DDR3 memory and an NVIDIA GeForce GTX 280M, not a bad little combo and it comes with a starting price of $2,335.
CyberPower reckons the Xplorer X7-Xtreme S1 offers the best of both worlds, claiming desktop-like power and notebook portability. Perfect for professional graphic designers yet ideal for LAN goers and students, it says. Be warned, however, that the system measures a sizable 397mm x 298mm x 60mm and weighs 5.4kg.
Rounding off the spec is a 17in 1,920x1,200 LCD display, a 320GB hard drive as standard, an 8x DVD writer, a plethora of external ports, and Wi-Fi, Ethernet, and Bluetooth connectivity.
It's certainly a beast of a machine, but the world's fastest gaming notebook? We're not so sure. Alienware will point out that its "all powerful" M17x allows for a pair of GeForce GTX 280M GPUs in SLI, albeit paired with a measly Core 2 processor, and there's also Eurocom's server-class Panther to consider.