When it isn't launching crazy-fast solid state drives, California's OCZ Technology also dabbles with the occasional DIY notebook and it's giving a noteworthy upgrade to the 10.1in Neutrino first launched back in March.
The new-and-upcoming model, pictured below, will retain its size and dimensions but will abandon Intel's 945GSE chipset in favour of NVIDIA's ION.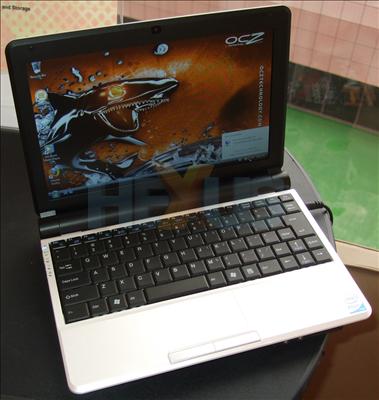 As a result, the DIY netbook will be equipped with a single-core 1.6GHz Atom N230 processor, 1GB of DDR2 memory and NVIDIA's GeForce 9400m graphics. In keeping with the DIY nature of the system, users will then be able to complete their Neutrino by installing their choice of system memory, storage, and an operating system, too.
The entire system looks a whole lot more promising with its ION upgrade, but there's no mention of pricing or availability yet.