Touchscreen PCs are proving to be popular at this year's COMPUTEX, but the same could be said for thin-and-light notebooks - systems that fall somewhere in between netbooks and full-size notebooks.
As awkward as they are to categorise, one thing's for certain - they're stunning to look at. It's no surprise, then, that amid the plethora of Eee PCs at ASUS' booth, the system that catches the eye is the UX50V.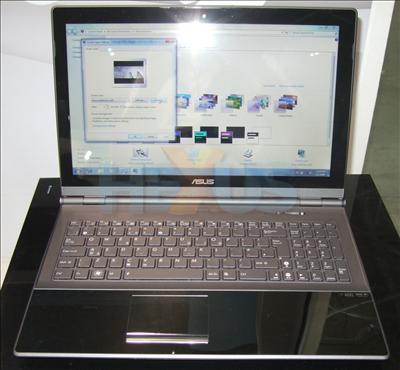 The system measures just 18.6mm thick at its thinnest point, weighs 2.6kg, and is expected to hit retail in July. Inside, there's a choice of Intel's low(ish) power CULV processors - including the 1.6GHz Core 2 Duo SU9600 and 1.4Ghz Core 2 Solo SU3500 - coupled with Intel's GS45 chipset.
Should Intel's integrated graphics not live up to expectations, there's also a 512MB NVIDIA GeForce G105M - which, of course, is hybrid allowing the user to switch between IGP and discrete graphics to preserve battery life.
ASUS fails to specify exactly how long the battery will last, but it does state that the UX50V can be equipped with up to 4GB of RAM and a hard drive of up to 500GB in capacity. There's a slot-loading DVD multi drive, a 1.3 megapixel webcam, and a 1,366x768 LED screen that measures 15.6in.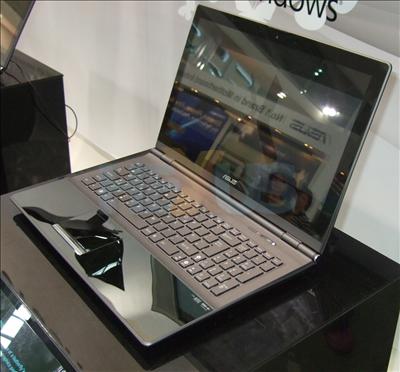 The specification ain't bad, but the system's £999 starting price can only be warranted by its dazzling aesthetics. Albeit highly prone to finger prints, it's a gorgeous-looking notebook that's very easy on the eye, and its backlit keyboard is a pleasure to use, too.