James Sherwood, of Reghardware.co.uk, writes:

Several firms have already begun talking-up Android-based laptops, but now a quirky PC manufacturer's stuck its neck out and launched its own model.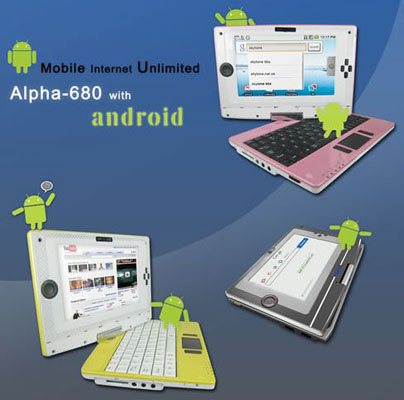 SkyTone's Android-based Alpha 680
Although images of SkyTone's Alpha 680 tablet PC don't really say much about how Android looks and feel away from a mobile phone, the firm assures potential customers that it's a real Android PC by… well… sticking the OS' green robot logo all over its pictures.
Android aside, the 7in Alpha 680 is a very basic machine. It has 128MB of DDR2 memory and, despite being fitted with a solid-state drive, storage capacity tops out at 1GB.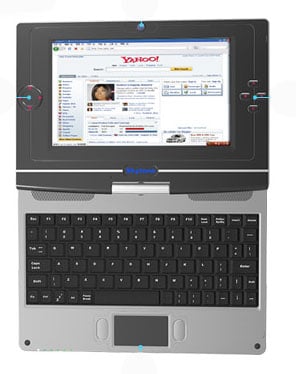 A basic tablet, at best
The machine is based around a 533MHz ARM11 CPU and comes with an Ethernet port, integrated Wi-Fi, two USB 2.0 ports and an SD memory card slot.
SkyTone's Alpha 680 is available to buy in China, but a price hasn't been mentioned.