Dell's no stranger to ruggedised systems, but its latest effort - the Latitude E6400 XFR - somehow manages to fuse durability with a touch of bullish sex appeal, too.
The system, pictured below, is the latest model to join the Latitude XFR series, and sports a choice of Core 2 Duo processors, up to 8GB of DDR2 memory, optional NVIDIA Quadro graphics and a choice of shock-mounted hard disks or solid-state drives.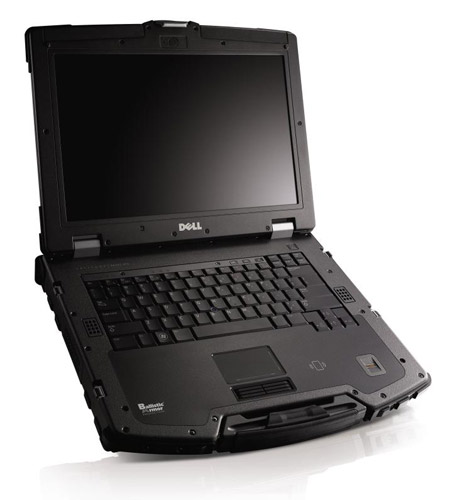 That's all well and good, but what really matters here is the system's rugged feature set. The Latitude E6400 XFR features a 14.1in sunlight-readable and impact-resistant LCD, and its ExpressCharge 8-cell battery promises to recharge twice as quickly as a rival system from Panasonic.
Dell's PR481 chassis material - dubbed the Ballistic Armour Protection System - is said to provide double the impact strength of good ol' magnesium alloy, allowing users to drop the notebook by up to 4ft without thinking twice. On top of that, the Latitude E6400 XFR has passed the U.S. Military MIL-STD-810F standard, so extreme temperatures, shock, dust and liquids shouldn't post too much of a problem.
Prices start at £2,679, and though we've no need for such an extreme system, we can't help but love its kick-ass design.
If you're itching to see it in action, here's a Dell-provided clip of the Latitude E6300 XFR taking all sorts of abuse. Don't try this at home.
Official product page: Dell.com