Rechargeable batteries that offer USB power are nothing new to the market, and FSP already has a few 'Power Banks' in the range.

At CeBIT 2009, the next iteration of the series was on show, replete with solar panel for environmentally-friendly charging.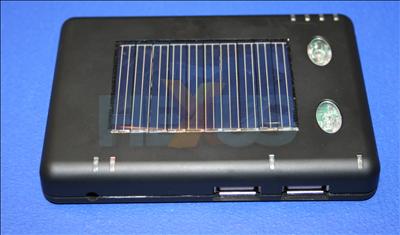 The Power Bank, not much larger than a BlackBerry Curve, packs in a decent 4,100mAh through a built-in Lithium-Polymer battery.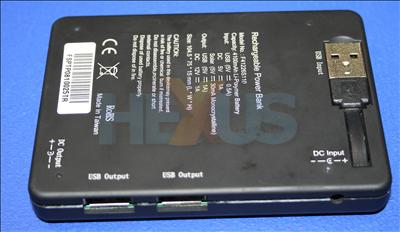 It'll take a while to charge off the panel, rated at 5V at 30mA - not enough for continuous USB usage - but there's also a DC inlet for mains charging.

The capacity's good and it's not too large, and the solar panel will work if you live in a sunny climate - just leave it on your dashboard and let it charge all day.

No word on pricing or availability, but it's something I would have if priced at, say, below £40. What about you?