Having seen Intel's Convertible Classmate in the flash at CES '09, HEXUS' Tarinder Sandhu reckons it could be the netbook to own.
The system, pictured below, has today been made available from production partner CTL in the U.S. at a cost of $549. Although without any UK availability just yet, the overseas pricing equates to roughly £365.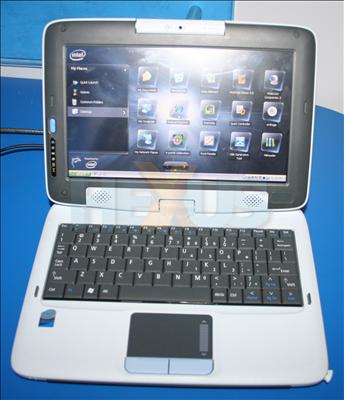 Intel's second-generation Classmate PC differentiates itself from the older Clamshell alternative by offering an 8.9in 1,024x600 screen that swivels to provide tablet functionality. Known as just the "Convertible Classmate" by Intel, the system has now been dubbed the "2go PC" by manufacturer CTL.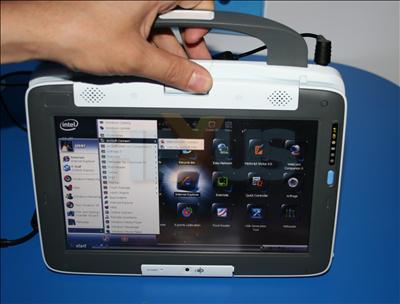 Aside from the tablet features, it's very much so a traditional netbook affair. Inside is a 1.6GHz Intel Atom CPU (N270), 60GB Samsung 1.8in hard-disk drive, 1GB of RAM, 945G graphics, a swivelling webcam and Microsoft's Windows XP operating system.
Official product page: ClassmatePC.com
Where to buy: 2goPC.com