If you're thinking of buying yourself a netbook, you might want to hold out another 24 hours or so.
According to The Wall Street Journal, tomorrow will be the day when Dell announces its arrival in the ultra-portable market with the launch of its Mini Inspiron 910 netbook.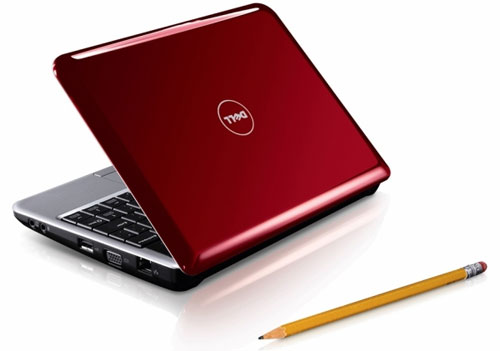 The device, pictured above, is thought to feature an an 8.9in screen and an Intel Atom processor. Dell, however, has remained tight-lipped on its first netbook device, and an official specification remains a mystery.
We're expecting Dell's netbook offering to provide what has become the somewhat-default configuration - we're talking a 1.6GHz Atom processor, 1GB of RAM and a choice of solid-state drives.
On the other hand, Dell has been outdoing itself with its latest portable releases. Its Studio range of consumer laptops offer plenty of bang-for-buck, and its revamped Latitude range of business laptops has impressed, too. Not to mention the ultra-cool Mike Ming editions. We're hoping it'll raise the bar with its impending netbook release and it looks as though we'll find out tomorrow.