HEXUS' hands-on preview of MSI's Wind found the netbook to be a worth competitor to ASUS' Eee, and the ultra-portable system has today been given a nice bump in specification.
The existing model, known just as the U100, has been beefed up to include a 120GB hard-disk drive as standard, a reasonable jump from the previous 80GB. In addition, the popular netbook is also now available in girl-friendly pink, as pictured below.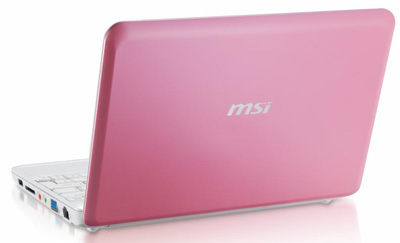 Furthermore, MSI has today taken the wraps off the lesser Wind U90. This particular netbook, pictured below, has been on its way for sometime and appears to have finally arrived. The only difference is that the U90 features a smaller 8.9in screen and retains the usual 80GB of storage.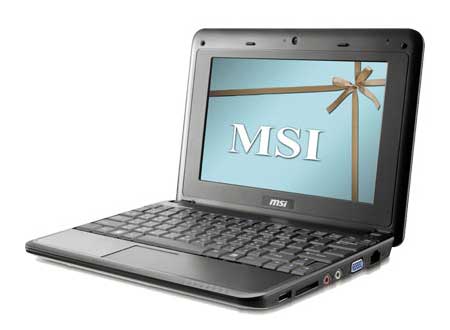 The smaller screen offers the same 1,024x600 resolution, but is now surrounded by a rather ugly-looking bezel. The U90 netbook as a whole measures the same size as the U100, allowing for the ample keyboard, and its only advantage is its lower £269 price-tag when shipped with Linux.
MSI states that its new Wind line-up should begin to filter through as of today, with the 8.9in 80GB Linux-powered U90 priced at £269 and the 10in 120GB U100 priced at £329.