Say hello to the Dell E, no relation to the ASUS Eee
The race for domination in the low-cost ultra-portable market is largely a three-horse affair, with ASUS' Eee, MSI's Wind and Acer's Aspire One battling it out.
Deep in the depths of Round Rock, Texas, however, Dell is quietly preparing its own assault. The US-based manufacturer had previously let slip its Mini Inspiron, and details on the machine have now been revealed by Engadget.
It reports that Dell's low-cost portable will be officially known as the Dell E, making clear its position as an alternative to ASUS' popular Eee.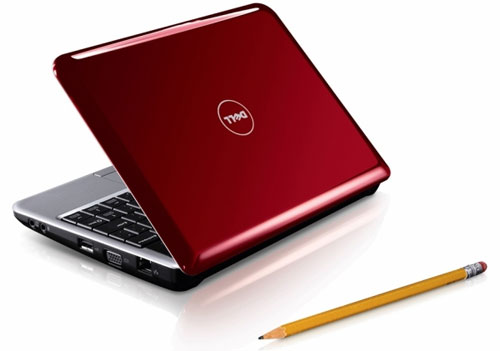 Despite its impudent name, the Dell E could be a winner thanks to a starting price of $299. It'll feature an 8.9in screen, putting it right in line with the competition, and there could be three models; Classic, Video and Video+.
All models are said to feature a 1.6GHz Atom processor, and the basic Classic will provide 512MiB of DDR2 memory and 4GiB of flash storage. The Video and Video+ raise the bar with 1GiB of DDR2, a webcam, and 8GiB or 12GiB of storage, respectively.
Engadget's sources also suggest that Dell's E will offer both Linux and Windows XP. Linux will take the form of an instant-on BlackTop OS, similar to SplashTop, with Windows XP presumably an optional extra.
The Eee isn't Dell's only target, either. Engadget claims that Dell has a 12.1in "E-Slim" prepared to take some of the MacBook Air's newly-created super-thin market. Dell's yet-to-be-priced E-Slim is said to measure only 0.8in thick, putting it up against Apple's Air and Lenovo's X300.
The Dell E and E-Slim certainly look promising, but they won't reach retail until August at the earliest. Will you be willing to wait? Share your thoughts in the HEXUS forums.