HEXUS had a brief look at abit's upcoming MIDs (mobile internet devices) at this year's CeBIT show.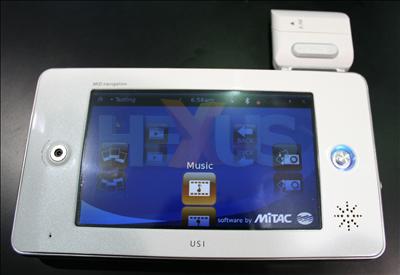 Of particular note was the as-yet-unnamed model - engineered by the parent company USI - that was based around the Menlow mobile platform, comprising of an Intel Centrino Atom processor (Silverthorne) and Poulsbo chipset.

We had a chance to have a further play with the device that will likely be in mass production early next year.

The good-looking MID is still in the prototype stage, but the Moblin software, provided by MITAC, zipped along nicely on the 4.8in (800x400) screen.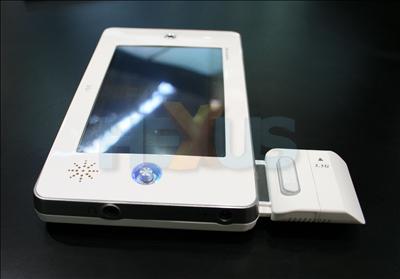 The device features a built-in solid-state drive, up to 8GiB in capacity, and, as you can see, an ExpressCard slot for adding in, say, WiMAX, a digital TV module, or any other peripheral.

Already carrying 512MiB of onboard memory, Bluetooth, WiFi and GPS, along with an expansion slot for Secure Digital, the abit is one of the better MIDs on show.

Trouble is, we still don't know the projected price and availability has been pushed back to 2009.