New platforms snuggle up together
MSI is going all-out with its new laptop offerings with the Wind getting loads of attention, but over in the more traditional lappy section MSI have a couple of interesting offerings, namely its GX630, based on AMD's Puma platform and the GX720 using the new Intel Centrino 2.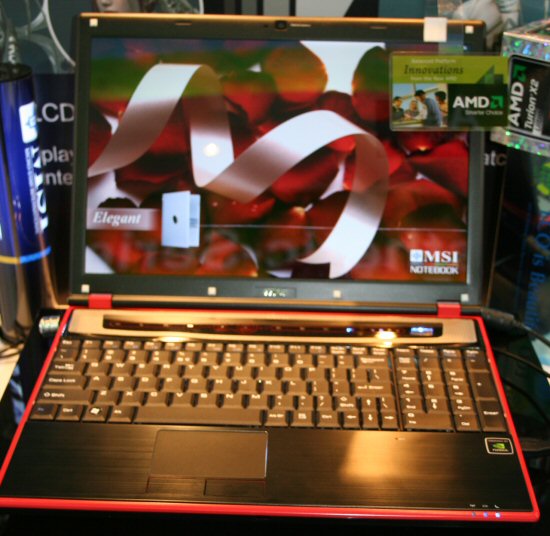 Click for larger image



The GX630 uses an AMD Turion X2 Ultra Dual-Core mobile processor which, as part of the Puma platform and as we saw at CeBIT, should help the GX630 to power you through your games. A 512MiB NVIDIA Geforce 9600M GT graphics card will provide the graphical oomph and there's support for up to 4GiB of DDR2 667/800. On top of that there's 7.1 audio, HDMI output, E-SATA and MSI's Turbo feature that automatically overclocks the GX630 for when you want more extreme gaming performance.

A few places up from the GX630 is the GX720 which is an Intel Centrino 2-based system. The GX720 also features a 512Mb NVIDIA Geforce 9600M GT graphics card but supports up to 4GiB DDR3 667/800. There's also Dolby 4.1, HDMI, E-SATA and the MSI Turbo function.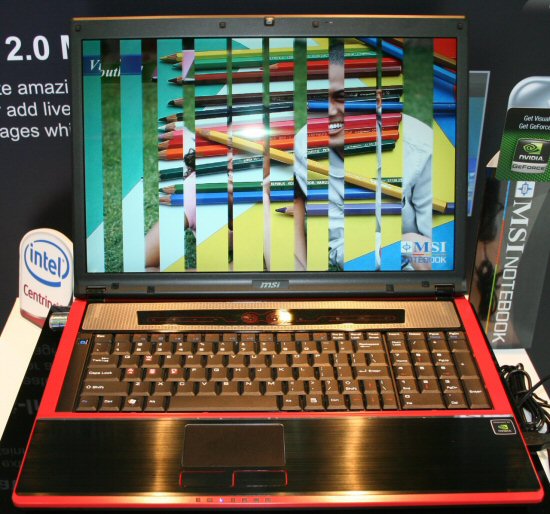 Click for larger image