According to various reports Lenovo has completed the hardware side of its foldable ThinkPad X1 hybrid design. It is in demonstrable form and has impressed those who have enjoyed hand-on-time with the device. However, it isn't going to be released until Microsoft Windows 10X is available, sometime in 2020.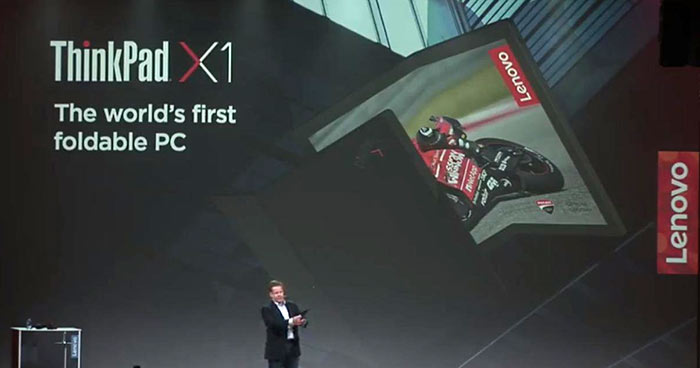 HEXUS reported upon the previewing of the "World's First Foldable PC," back in May this year, at the Lenovo Accelerate 19 event in Florida. It is worth a recap of what we found out from that event plus some details which have emerged since. This "full-fledged laptop with a foldable screen," is based upon a flexible OLED panel from LG with a fully extended diagonal of 13.3-inches. The panel has 2K resolution and is touch sensitive, capable of reading input from your fingers or a stylus. When folded it presents the equivalent of 2x 9.6-inch screens.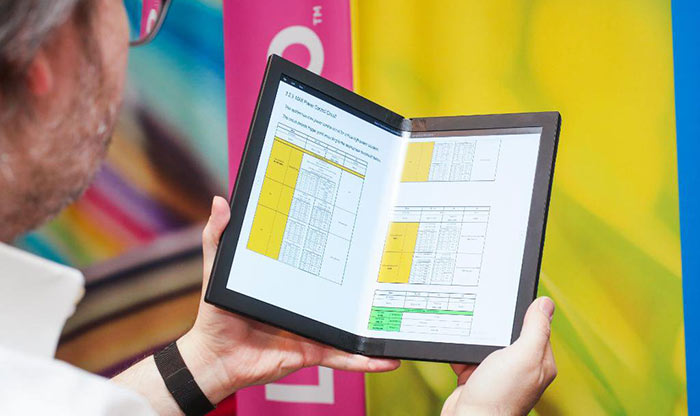 The foldable ThinkPad X1 is rather compact and eminently portable. Lenovo has implemented modes of operation - tablet, book, clamshell etc - as we have seen with its previous Yoga series. Furthermore, it is a dockable machine which can be placed on a dock or stand for full sized peripheral input. Unfortunately we still don't know what CPU lies at the heart of the design. Perhaps Lenovo isn't setting this spec in stone as it awaits sometime next year when Windows 10X is released.
Expanding on the topic of when it will be released, "it [the foldable ThinkPad X1] will start shipping probably Q2 next year," said Lenovo's chief operating officer, Gianfrano Lanci, reportedly said at Canalys Channels Forum in Barcelona last week. The COO talked about the barriers still in place to the foldable's release, essentially that the "hardware is ready, but we need to still fix certain things from a software point of view, and that doesn't depend 100 per cent on us."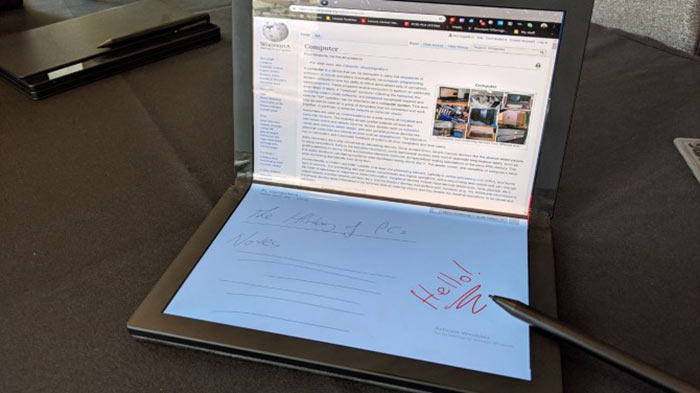 LaptopMag had hands-on time with the prototype foldable ThinkPad X1 and came away "pretty amazed by what the company had accomplished". It says that Lenovo is ready and waiting to be first to market - and it sounds like it is waiting for Microsoft before this can occur. However, the magazine thinks that other companies like Asus, Dell and HP are all likely in a similar position.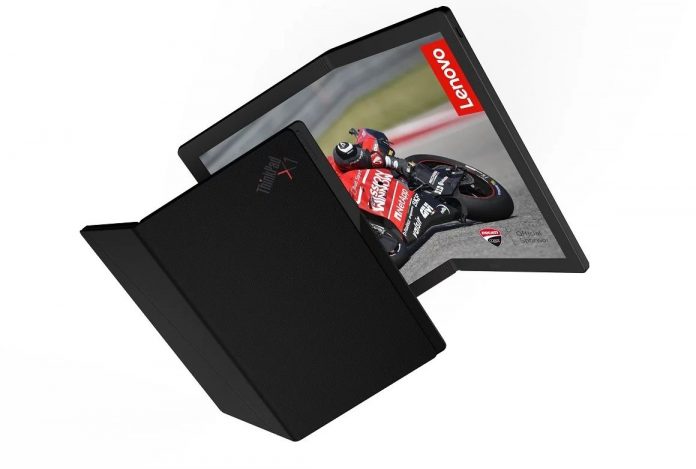 Microsoft's own foldable twin screen (not flexi-screen) book-format device, the Surface Neo, packs an Intel Lakefield hybrid CPU using Foveros 3D packaging technology. It will be released in time for Holiday 2020, featuring Windows 10X.