Intel has published a blog post with news about the arrival of the first Project Athena laptops at retailers in the US. With this new line of laptops it is introducing a new 'visual identifier', a sticker, which will let prospective customers know quickly if what they are looking at is one of the newest laptops from an Intel partner which has been "engineered for mobile performance".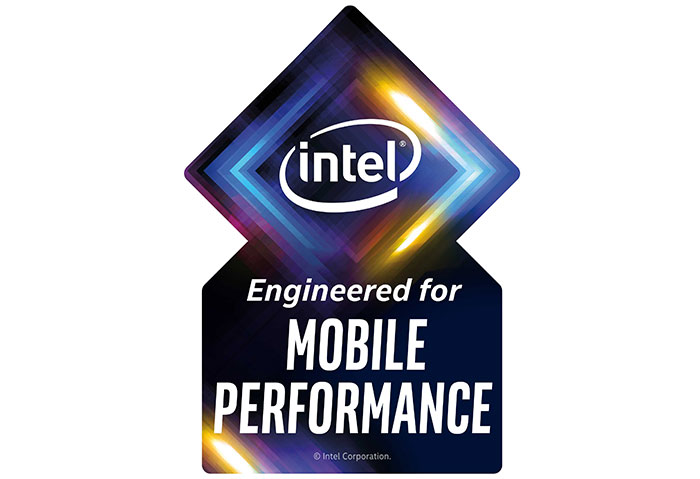 Behold the Project Athena sticker, above. The first laptop with this sticker, available now in the US via Dell.com, is the Dell XPS 13 2-in-1 (launched at Computex 2019). Intel says that it will quickly be joined by a pair of HP laptops, the HP EliteBook x360 1040 and HP EliteBook x360 830. Between now and holiday season there will be many more, including models from Acer, Asus, Dell, HP, Lenovo and Samsung. Going back to our Computex coverage we know that the Acer Swift 5, HP Envy 13-inch Wood Series, and Lenovo Yoga S940 will all be Project Athena certified machines.
As a reminder, Project Athena laptops have to pass a set of platform verification tests that Intel and its partners have designed. This 'robust process' checks to see if each laptop passes targets covering 'six innovation vectors'; instant action, performance and responsiveness, intelligence, battery life, connectivity and form factor. You can refer to the infographic below for more information about these six factors. Intel says it undertook years of research to understand and draft these requirements.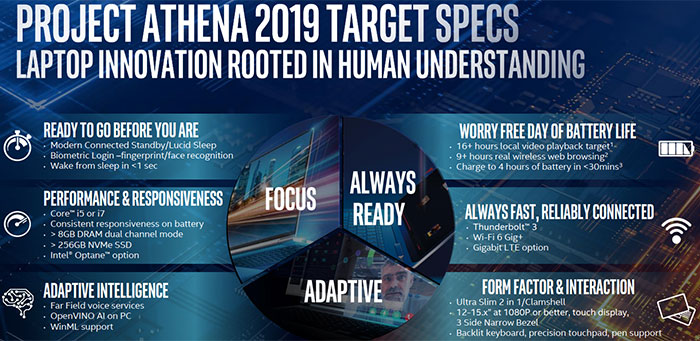 The new machines will be following version 1.0 of the target specification and KEIs (key experience indicators) and for more info on this you can download the Project Athena fact sheet (PDF) from Intel.