With MSI's Wind preparing to take its share of the low-cost ultra-portable notebook market, we knew ASUS' Atom-powered Eee PC wouldn't be far behind. We just didn't expect it so soon.
According to French website, Blogeee.net, this here is the ASUS Eee PC 901, complete with Intel Atom processor.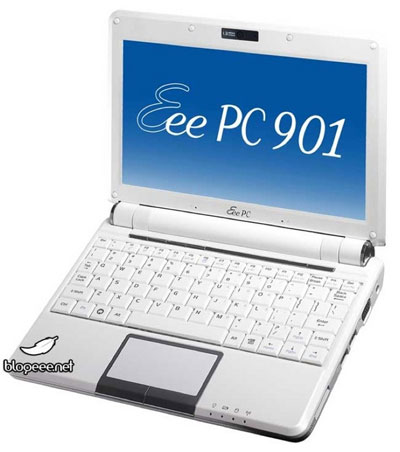 It might look like the shiny-white Eee that we're all familiar with, but there are subtle differences. First and foremost, the ASUS logo has disappeared from the Eee exterior, indicating that the Eee brand will stand alone. There's a new set of slim buttons above the keyboard and the power button is no longer located on the hinge. There's also splashes of metal styling; on the sides of the hinge and around the trackpad.
We're not so keen on the new look ourselves, the metal seems to detract from the cute-factor applicable to previous Eee PCs.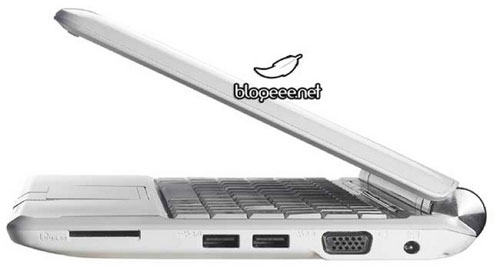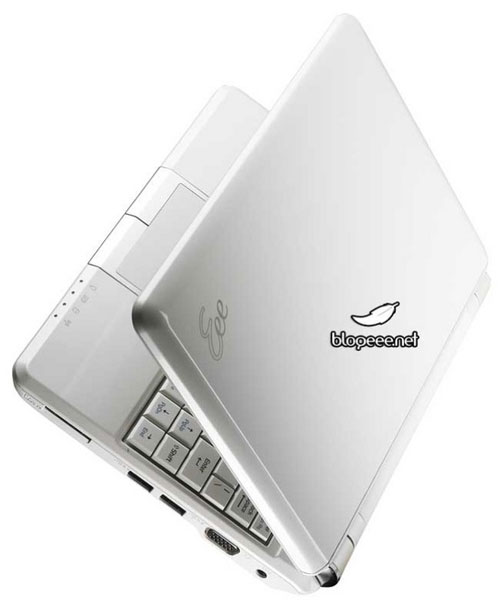 ASUS' Eee PC 900 only landed in the UK on May 1st, but rumours circulating the web are suggesting that its Atom-based successor, the Eee PC 901, could land later this month. Is ASUS moving a little too quickly to scupper the potential threat of MSI's Wind? We think so, the Eee PC 900 is currently priced at £329 - will the 901 cost more, or will the 900 drop in price so soon after its launch? Only time will tell.
Are you in the market for a low-cost ultra-portable notebook, and if so, will you be choosing ASUS' Eee or MSI's Wind? Share your thoughts in the HEXUS forums.
Related reading
Confirmed: MSI's Wind is atom-powered
MSI blows Wind in ASUS' direction
Atom-powered Eee PC landing in June
ASUS confirms Eee PC 900 specification and UK release date
Windows-based Eee PC lands in April
ASUS Eee PC may find it hard to dominate in 2008
ASUS Eee PC 900 makes its debut