Qualcomm and Lenovo have announced what is claimed to be "the world's first 5G PC," during a press conference at Computex. The 'Project Limitless' laptop PC designed by Lenovo is powered by Qualcomm's Snapdragon 8cx 5G compute platform and has numerous attractive qualities - and might prove to be a strong challenger to Intel's Project Athena initiative, announced earlier today. The goals for the 'Project Limitless' designs certainly sound similar.
We first heard about the Qualcomm Snapdragon 8cx before Xmas when it was unveiled with much fanfare in Hawaii, with bold claims for its performance. To recap, this 7nm SoC with a 7W TDP, is said to offer "extreme performance, extreme battery life and extreme connectivity". Users should benefit from immersive user experiences, multi-gigabit connectivity, multi-day battery life, and enterprise applications and security.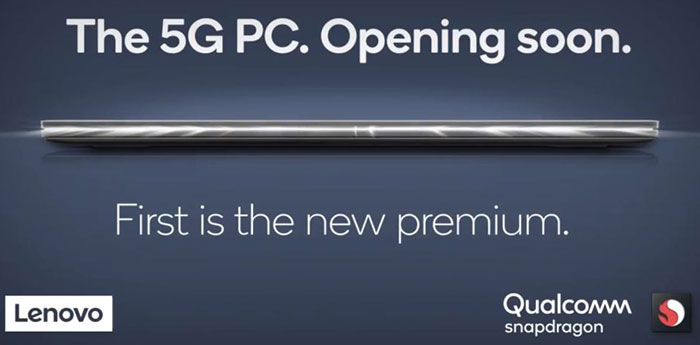 In a more technical description, the Snapdragon 8cx is Qualcomm's fastest processor ever with 8 cores (four customised Cortex-A76 performance cores, and four tweaked Cortex-A55 power-efficient cores) as well as a larger L2 cache, L3 cache, and system cache. Furthermore, it comes with the Adreno 680 GPU, and the platform is accompanied in 'Project Limitless' designs by Qualcomm's X55 5G modem.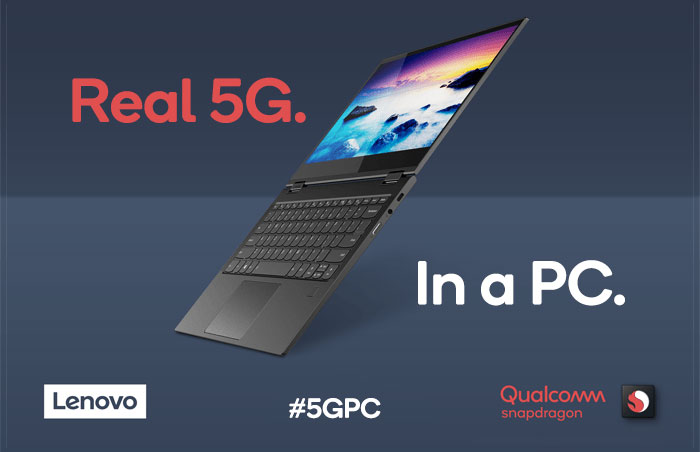 Talk is cheap, so it is good to see that Qualcomm has shared some benchmarks and real-world performance test videos with us on YouTube. If you head on over to that link you will find seven videos showing the 7W Snapdragon 8cx do battle with Intel's 15W Core-i5 8250U.
As well as the comparison videos Qualcomm shared some slides from PC Mark tests (see samples above). So, the new 'Project Limitless' laptop PCs look like they might well address the main complaints about previous Arm-powered PCs, but retain key advantages in battery life, always on connectivity, and the compact form factors enabled.