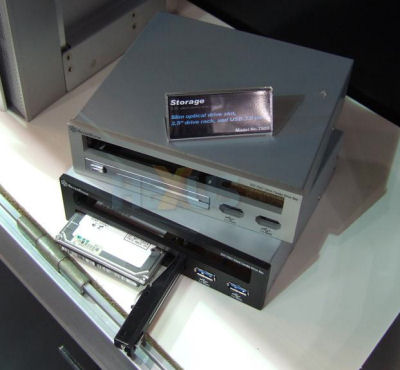 Some of the better ideas are pretty simple. No flashy lights or razzamatazz. What you're looking at is a regular 5.25in enclosure that holds a slim optical drive, 2.5in hard drive/SSD, and has a couple of USB3.0 ports built-in, too.

The idea, we suppose, is that the TS03 enclosure helps out folks whose chassis' setup is such that they need to save space; we're thinking of HTPC cases here.

The sample models weren't wired up to a PC, unfortunately, such that the USB3.0 claims could be tested - even if a compliant board was available.

We don't expect the TS03 to be expensive, and SilverStone would do well to ship it with a slimline drive as an option.