At E3 earlier this summer AMD CEO, Lisa Su, announced two other graphics cards on the way to fill out the AMD RX 400 stable of mainstream graphics cards. The specs and release dates of these mass-market cards were not released at that time but we did learn that they would be called the RX 460 and the RX 470. More recently we saw some official basic specs shown off by AMD at an event in Australia, giving us a good idea of what to expect from these yet to be released Polaris graphics cards. Now GPU leak specialist VideoCardz has published pictures purporting to show Sapphire branded Radeon RX 460 and RX 470 graphics cards.

A reminder of the basic spec of both the Radeon RX 460 and RX 470.
The Sapphire Radeon RX 460 pictured below looks like it could be a NITRO card, with that large twin fan cooler in place. Normally an RX 460 doesn't require a power connector, using just the power supplied via the PCIe slot. In the Australian reveal we saw a short/compact RX 460 with a single fan. It's hard to see if Sapphire has used a custom PCB for its custom design.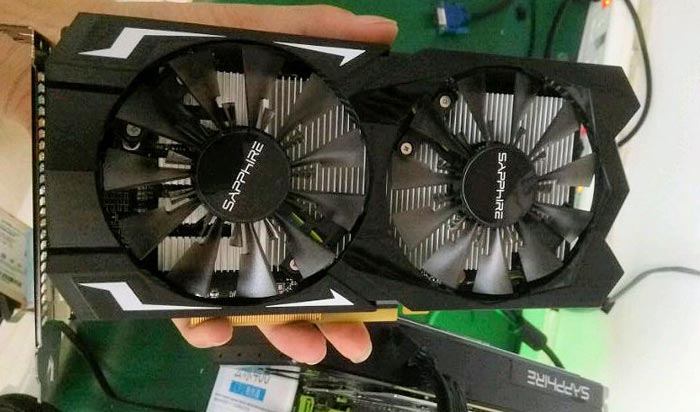 Apparently the RX 460, powered by the Polaris 11 GPU, will come in both 2GB and 4GB variants. AMD's official line is that this card is designed for eSports participants. It is expected to be priced around the $100 mark.
The Sapphire Radeon RX 470 shown in the pictures below is said to be a Platinum Edition. Other than its silvery dimpled faceplate this card looks to sport an AMD designed cooler, as we have seen before, most recently on the currently available AMD RX 480 graphics cards. The RX 470 PCB has a 4+1 phase design and a single 6-pin power connector.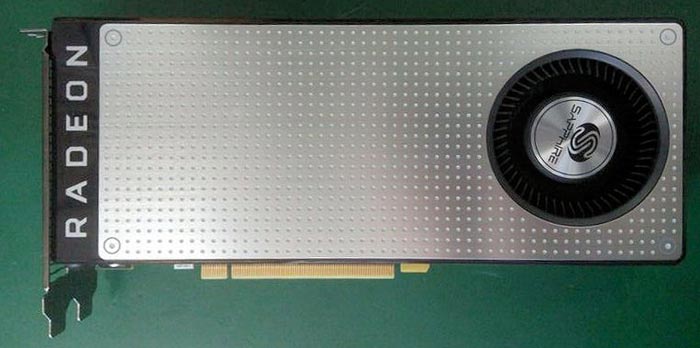 Built for "brilliant HD gaming", the RX 470 is based upon a slightly trimmed down and slower clocked Polaris 10 GPU (compared to the RX 480). Earlier talk pointed to a logical $150 price point for the RX 470 cards but VideoCardz says that this Platinum Edition will retail at or around $179.